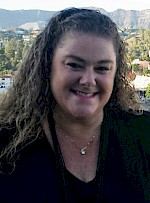 Dr. Traci Statler is an Associate Professor in the Department of Kinesiology at California State University, Fullerton. Since her appointment in 2007, she has taught courses in Sport and Exercise Psychology, Legal and Ethical Issues in Kinesiology, and History and Philosophy of Sport. She received her doctoral degree in Exercise and Sport Science (2002) from the University of Utah, Master's degree in Kinesiology from Cal State Fullerton (1993) and Bachelor's degrees in Journalism and Psychology (1990) from the University of North Carolina - Chapel Hill. Traci is a Certified Mental Performance Consultant with the Association for Applied Sport Psychology (CMPC).
Additionally, Statler has served as the Vice President of the International Society of Sport Psychology (ISSP) and member of their Managing Council. Among her responsibilities, she has been a member of the Scientific Program Committee, assisted in the coordination of their World Congresses, and facilitated the organization's website presence.
She has been providing sport and performance consulting services for over 15 years, and currently serves as a consultant for USA Track and Field, USA Pole Vault, and a variety of additional collegiate programs. She furthermore conducts individual performance enhancement sessions with professional and junior elite athletes, medical practitioners, and police officers in southern California.
She has been an active member of AASP for 23 years, presenting more than 15 workshops, symposia, and lectures at AASP conferences. She served on the Certification Review Committee beginning in 2009, the Distinguished Professional Practice Award committee, an Ad Hoc Committee on Student Development, and has been a conference abstract reviewer for the last 5 years, and was the Scientific Practice Division Head from 2014 to 2017.