Resources for the MPC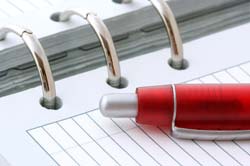 Professional development includes formal and informal means for improving current skills and acquiring new skills. It provides students and professionals increased insights into their teaching, research, consulting, and service in applied sport and exercise psychology. Professional development should lead to professional growth. It is an essential activity of professionals as well as students. AASP promotes systemic, continued growth leading to professional excellence.
Professional development activities expose a CMPC to new and innovative techniques and tools, which can inspire continued growth and learning. Ultimately, continued professional development will advance individual students and professionals, AASP, and the field of sport and exercise psychology.
Additional Injury & Rehabilitation Resource