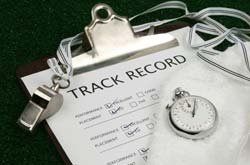 You are a coach. You know how to teach athletes the skills and strategies skills they need. You possess impressive tactical knowledge and can motivate athletes in physical conditioning. However, how much time do you spend on mental preparation?
Sport psychology offers a new realm of discovery for coaches and athletes at all levels of sport. Coaches can apply sport psychology principles to help improve team communication, cohesion, and satisfaction. Through applying these principles, you can create an atmosphere that can enhance athletes' learning, build their confidence, and increase their motivation. Sport psychology also offers strategies you can use to help athletes improve concentration and maintain their composure under pressure. Such skills are trainable and controllable, and when executed, they can increase the likelihood that team performance will improve.
You also can learn skills that will help you, as the coach, to manage stress, control anxiety, and maintain your composure. Creating an optimum team climate can lead to both you and your athletes having more fun at practices, while also having more productive practices. The information contained in this website will offer strategies you can use as you work toward your team goals.
You might find that while you learn helpful strategies, additional assistance may be needed. Working with a Certified Mental Performance Consultant (CMPC) can be a rewarding experience. Not only will these skills assist you and your athletes in sport, they can be used in many life situations, beyond sport.
Articles
Links