Webinar
Going Digital: Online Consulting for Mental Performance
Webinar Archive
If you already purchased this webinar, you can access the archive.
Otherwise, you can register for access to the archive.
Keep your confirmation email(s) as CEU documentation for AASP webinars and virtual conferences.
Description
Click here to register & watch the webinar.
If you already registered and would like to watch, click here.
Webinar Handout and Resources provided by the speakers.
Session length is 1 hour and 15 minutes.
Speakers
Abby Keenan, MS, CMPC, Intrepid Performance Consulting
Lauren Tashman, PhD, CMPC, Align Performance, LLC
Overview
As technology is ever-present in today's world, mental performance consultants can choose to "go digital" by offering their services online. Similar to in-person consulting, there are inherent risks and benefits to consulting in this way. The presenters will offer insights into their non-clinical, online work with individuals, small groups, and teams. This will include sharing technology they use, discussing benefits and challenges of working with clients virtually, highlighting ethical considerations based on AASP's Ethics Code, providing recommendations for consulting digitally and suggestions for next steps for those interested in offering online consulting services.
Learning Objectives
Participants will be able to:
Learn what technology is available to facilitate online mental performance consulting
Weigh benefits and risks of various technology and online consulting in general in determining if going digital is right for the them and their client base
Analyze ethical considerations and how the AASP Ethics Code applies to online consulting
Identify next steps and resources for continued professional development related to online consulting
CE Credit
This program has been approved for 1.25 hours of CE to partially meet the continuing education re-certification requirement for Certified Mental Performance Consultants® (CMPC).
Program Format
You can attend an AASP webinar from your home or office. All you need is an internet connection. You can see the presentation slides on your computer or mobile device, and listen to the audio through your device, or call in with a phone. Registrants will be provided with login information the day prior to the session. The webinar will also be archived for those who wish to watch it at a later date.
About the Speakers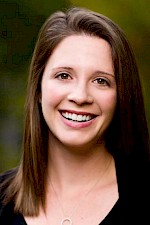 Abby Keenan, MS, CMPC is the co-owner of Intrepid Performance Consulting, a private practice based in Atlanta, GA and online nationwide. Abby provides mental skills training predominately to runners, swimmers, and triathletes ages 13 and up, including partnerships with the Atlanta Track Club and Atlanta Triathlon Club. She also serves as an Adjunct Faculty Member at John F. Kennedy University mentoring graduate students in the Sport Psychology program and as the Chair of AASP's Web Presence Committee. Abby has been consulting online for more than three years, and over a year ago, shifted her practice to be almost exclusively virtual.

Abby has past experience as an Academic Advisor and Challenge Course Facilitator at Florida State University, a Cognitive Performance Coach for Army Special Operations Soldiers at Fort Bragg, facilitating team building, youth leadership, and staff development programming as a long-time camp staff member with Georgia Teen Institute, and doing social media and online communications for a statewide non-profit. She has presented at many state, regional, and national conferences, was interviewed on CNN International's Vital Signs, and co-authored two sections in Comprehensive Applied Sport Psychology (2019). She was also involved in the AASP Certification Exam Review process as a subject matter expert, writing and reviewing exam questions and reviewing the Job Task Analysis. Abby earned her Master's degree in Sport Psychology at Florida State University, Bachelor's degree in Psychology at the University of Georgia, and is a Certified Mental Performance Consultant.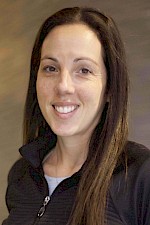 Lauren S. Tashman, PhD, CMPC, owner of Align Performance, LLC based in New York City, coaches clients on mindset, leadership advising, and team/organization culture. She has worked for over 10 years with a variety of sports, such as golf, softball, baseball, gymnastics, soccer, rowing, swimming and diving, tennis, basketball, and volleyball at multiple levels including youth, collegiate, recreational, professional, and national/Olympic. She also works with clients in other performance domains, such as the performing arts, various sectors of business, startups, and healthcare. In addition, she is a Master Coach for Valor Performance and an Adjunct Faculty members for John F. Kennedy University's master's program in Sport Psychology. Lauren has been doing virtual coaching for several years and it now makes up about 75% of her practice.

Previously, Lauren was an Associate Professor in Sport, Exercise, and Performance Psychology (SEPP) as well as Coordinator of Sport Psychology Services at Barry University in Miami Shores, Florida for almost eight years. She has conducted research and assisted with graduate student research on a variety of topics, such as burnout and perfectionism in coaching, the experience of participating in an ultraendurance adventure race, flow experiences in musicians, and coaches' perceptions of athlete leadership. She received her Bachelor's degree in Psychology from The College of New Jersey, and her Master's and PhD degrees in Educational Psychology with a major in Sport Psychology from Florida State University. While completing her PhD, she also worked for three years as a Graduate Research Assistant on projects led by Dr. K. Anders Ericsson funded by the Office of Naval Research examining expert performance in SWAT police officers and critical care nurses. She has written various peer-reviewed journal articles and book chapters, presented and done workshops/seminars for groups and conferences nationally and internationally, and co-edited three books: "Becoming a Sport, Exercise, and Performance Psychology Professional: a Global Perspective" (2014), "Global Practices and Training in Sport, Exercise, and Performance Psychology" (2016), and "Performance Excellence: Stories of Success from the Real World of Sport and Exercise Psychology" (2019).
Registration
Cost: Free
Register to access the archive
---