Three Pathways for Providing Supervision in Sport, Exercise, and Performance Psychology: Adapting Supervision into Different Settings
Wednesday, July 15, 2020
Session length is 1 hour and 15 minutes.
Speakers
Sam Zizzi, EdD, CMPC, West Virginia University
Jana Fogaca, PhD, CMPC, California State University Long Beach
Overview
This webinar will help consultants and Certified Mental Performance Consultant®️ (CMPC) supervisors identify how applied experiences and supervision contribute to the development of service-delivery competence for sport psychology practitioners. The presenters will review several supervision methods and approaches that contribute to effective supervision across various contexts. First, they will review the Integrated Developmental Model of Supervision and how it helps supervisors adapt their methods and strategies to supervisees' needs at different developmental levels. They will also discuss various supervision methods, such as case notes, role-plays, modeling, reflections, video and audio recording, Interpersonal Process Recall (IPR), live observation, and group supervision. Then strategies and ethical considerations for using individual, group, and multilevel approaches to delivering supervision will be discussed. Additionally, challenges, opportunities, and ethical considerations when using these approaches to supervise via tele-supervision will be examined.
Learning Objectives
Participants will be able to:
Describe how supervision connects to development of service delivery competence
Describe key components of the Integrated Developmental Model of Supervision
Identify effective supervision practices and how they can be adapted to a variety of settings
Discuss ethical issues in supervision and tele-supervision
Assess challenges and opportunities in the use of tele-supervision during a global pandemic
CE Credit
This program has been approved for 1.25 hours of CE in the required area of Mentorship/Supervision to partially meet the continuing education recertification requirement for Certified Mental Performance Consultants® (CMPC).
Program Format
You can view this recorded AASP webinar from your home or office. All you need is an internet connection. You can see the presentation slides and listen to the audio on your computer or mobile device.
About the Speakers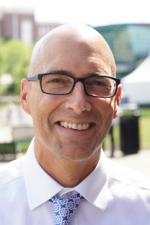 Sam Zizzi, EdD, CMPC, is the Pat Fehl Endowed Professor and Associate Dean for Research in the West Virginia University (WVU) College of Physical Activity and Sport Sciences. For the past 20 years, he has taught undergraduate and graduate courses in the Sport and Exercise Psychology program and mentored dozens of PhD students in their research and applied work. He is also a Certified Mental Performance Consultant®️. Prior to working at WVU, he earned a Psychology degree at James Madison University and a Master's degree in Exercise Science at University of North Carolina-Chapel Hill. He lives in Morgantown, WV with his wife Carol and their three children.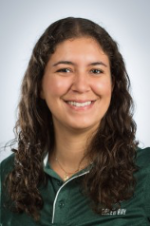 Jana Fogaca, PhD, CMPC, is an Assistant Professor of Sport Psychology in the Kinesiology Department at California State University Long Beach. She has an undergraduate degree in Psychology from the Federal University of RS, one master's degree in Sport and Exercise Psychology from University of Jyväskylä and one in Counseling from West Virginia University, where she also completed her PhD in Sport and Exercise Psychology. She is a licensed psychologist in Brazil and a Certified Mental Performance Consultant®️. She is the owner of Get Ahead Mental Performance, LLC, and has been working in applied sport psychology for 13 years.
Registration
Students – $25.00
Members – $35.00
Non-members – $50.00
Archive
If you already purchased this webinar, you can access the archive.
Otherwise, you can purchase access to the archive.
Keep your confirmation email(s) as CEU documentation for AASP webinars and virtual conferences.
---