Best Practices of the Scientist-Practitioner Model
This webinar was first offered free of charge to sport psychology professionals on Wednesday, Sept. 23, 2020 at 3:00 pm ET.
Speakers
Overview
A primary purpose of applied sport psychology research is to enhance the efficacy of applied sport psychology practice. Join AASP's panel of experts to examine the Scientist-Practitioner Model (SPM). The group will discuss misconceptions, ways to incorporate the SPM into the classroom, cultural considerations when working with diverse populations, and tangible methods to employ to improve as a practitioner and/or researcher.
Program Format
The webinar was held on Zoom then streamed on Facebook Live. Registrants were provided with login information the day prior to the session. The webinar has been archived above for those who wish to watch it at a later date. *This activity is not being offered for CMPC® recertification or APA credit.
About the Speakers
Graig Chow, PhD, CMPC is the Director of High Performance & Well-Being within the Cameron Institute of Cal Athletics. He provides comprehensive mental performance and sport well-being services to NCAA Division I student-athletes, teams, and coaches. In his private practice, he primarily works with professional athletes and business executives. Prior to his current position, Dr. Chow was Program Director and Assistant Professor of Sport Psychology at Florida State University. Additionally, he served as the Director of Practicum and Supervision for Applied Sport Psychology. His research focuses on mental health concerns among student-athletes including (1) investigating the barriers and facilitators of professional help-seeking; (2) developing and evaluating evidence-based destigmatization programs; and (3) examining the role of significant others in the prevention and management of student-athlete mental health issues and substance misuse. He is also interested in the development, implementation, and evaluation of science-based interventions designed to enhance performance, motivation, persistence, and well-being in athletes. Dr. Chow has published his research in sport psychology journals including Psychology of Sport and Exercise, Journal of Sport & Exercise Psychology, and Journal of Applied Sport Psychology and in general psychology journals such as Journal of Clinical Psychology, Addiction Research & Theory, and Psychological Assessment. Dr. Chow is passionate about the science and practice of sport psychology. In his work as a practitioner and supervisor, he purposefully and systematically integrates theory, empirical research, and best practices. As a scholar, his research is informed by his applied experiences and aims to address relevant and practical topics that performers and consultants commonly encounter. Dr. Chow is currently the Research & Practice Division Head of the Association for Applied Sport Psychology and serves on the Editorial Board of The Sport Psychologist and Journal of Clinical Sport Psychology.
Kathleen Mellano, PhD is an Assistant Professor of Sport and Exercise Psychology in the Department of Exercise Science and Athletic Training at Springfield College. She earned her Bachelor of Science in psychology from Texas Christian University and completed her Master's degree in sport leadership with an emphasis on sport and exercise psychology at Miami University. She received her Ph.D. in kinesiology with a concentration in psychosocial aspects of sport and physical activity from Michigan State University. The focus of Kathleen's research revolves around social and motivational processes in youth sport with particular attention to relationships among teammates and other key agents. At Springfield College, Kathleen teaches graduate courses in sport and exercise psychology theory, applied practice, and measurement, as well as special topics seminars. She has diverse experience as a mental performance consultant that began as a graduate student at Miami University and continues today. This has included working with populations ranging from Division I collegiate teams, competitive youth athletes, and coaches in the broader community.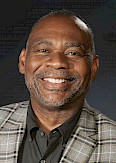 Rob Elliott Owens, EdD is a university administrator, social justice educator, and clinical mental health counselor-in-training. He currently works in faculty development for the Bryan School of Business and Economics at the University of North Carolina at Greensboro (UNCG) and is a part-time adjunct instructor for the Sport and Performance Psychology (SPP) program at the University of Western States (UWS). He chairs the Association for Applied Sport Psychology (AASP) Diversity Committee, is a member of AASP's Advocacy Committee and Program Recognition and Review Committee, co-facilitates the association's Diversity in Sport and Culture course with Dr. Tanya Prewitt-White, and sits on the editorial board for Case Studies in Sport and Exercise Psychology (CSSEP). In addition, he facilitates dialogues on race and ethnicity utilizing the Sustained Dialogue Institute's conflict resolution model. His research and professional interests include anti-oppressive teaching and (organizational) consulting practices; rethinking and theorizing sexual misconduct in sport, utilizing multicultural health and wellness coaching as an adjunct to applied SEP consulting, and incorporating yoga/movement in clinical mental health practice. In his spare time, he serves as the faculty advisor for the UNCG Martial Arts Club.