Student Delegates
The AASP Student Delegate position is a 1-year commitment. Student Delegates must be current AASP members. Delegates are responsible for participating in their assigned Student Initiative(s), providing support at student programming during the Annual Conference, and other duties as assigned by the current Executive Board Student Representatives.
To apply for a Student Delegate position, submit the following to studentrep@appliedsportpsych.org:
A resume or CV that highlights educational experience, leadership experiences, and previous or current AASP involvement

A 500-word statement of intent describing your interest in becoming a student delegate, previous AASP service experience, and proposed involvement in an established student initiative or initiatives for the coming year.
The 2021 student delegate application window will open after the Annual Conference.
---
Executive Board Student Representatives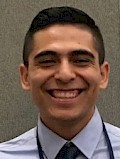 Jorge Ballesteros, MA
Arizona State University
studentrep@appliedsportpsych.org
jlballes@asu.edu
Jorge Ballesteros is a third-year doctoral student pursuing his Ph.D. in Counseling Psychology at Arizona State University. Before attending ASU, Jorge earned his M.A. in Counseling and M.S. in Kinesiology with an emphasis in Sport & Exercise Psychology from Ball State University in 2017. Jorge is interested in studying athletic and student identity among racially diverse collegiate athletes, as well as mental health-seeking behaviors among athletes. He wishes to continue developing his skills as a social justice advocate and implementing a multicultural perspective in working with student-athletes.
---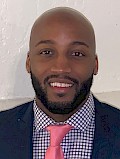 Kerry Guest, MS, CMPC
Indiana University
studentrep@appliedsportpsych.org
coachkguest@gmail.com
Kerry Guest is a second-year PhD student in Indiana University's Counseling Psychology program with a minor in Sport & Performance Psychology. A proud native of St. Louis, Missouri, Kerry has worked as an educator, personal trainer, mental skill consultant, and behavioral health coordinator since 2014. Prior to arriving at IU, he was a Mental Conditioning Coach at IMG Academy. Kerry received his Master's in Exercise and Sport Psychology from Southern Illinois University Edwardsville and a Bachelor's in psychology at Illinois State University.
As a former collegiate athlete, Kerry remains passionate about the sport platform as a social justice change agent. His research interests include the intersectionality of racial and athletic identity, sport transition for black and brown student-athletes, and multicultural mentorship models for early-career sport psychology professionals.
---
Student Delegates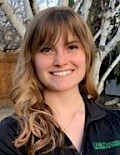 Ellea Bachmeier
University of Wisconsin-Green Bay
bachee26@uwgb.edu
Ellea Bachmeier is a first-year graduate student at the University of Wisconsin-Green Bay pursuing a Master's in Sport, Exercise and Performance Psychology. She completed her Bachelor's in Psychology and Bachelor's in Kinesiology at the University of North Dakota. Ellea has a variety of sport experience as an athlete, coach, and sport performance intern. Her research interests include gender differences in sport, specifically gender dominant sports, confidence building in youth athletes, and reducing fear of injury. Upon graduation, Ellea wishes to pursue a Ph.D. in Counseling Psychology with an emphasis in Sport Psychology. In the future, she would like to work with athletes of all ages to help them reach their fullest potential.
---
Annie Bluher
Central Washington University
Annie.bluher@gmail.com
Annie is a fourth-year undergraduate student at Central Washington University double-majoring in Psychology and Exercise Science. Annie competed competitively in cheer in high school and has always had a fervid love for sports and mental health. Annie is currently applying to graduate programs to achieve a Master's in Sport, Exercise, and Performance Psychology, following with a PhD in Clinical Mental Health. Annie's career goal is to be a sport and performance psychologist for a professional sports organization; she wants to help athletes from all different types of backgrounds, whether geographical or socioeconomic. Annie's research interests involve mindfulness and awareness of thought as it pertains to performance. Annie is also a Regional Leader and President for CWU's Pinky Swear PACK Program helping kids with cancer and their families with financial and emotional support. Annie is currently a yoga instructor and personal trainer for CWU and working on bringing the Exercise is Medicine (EIM) Program to her school, as well as presenting to student-athletes on specific topics within sport psychology.

---
Bernadette Correa
University of Western States
bcorrea@students.uws.edu
Pronouns: she/her/hers
Bernadette is a third-year doctoral student pursuing an EdD in Sport and Performance Psychology and an MS in Clinical Mental Health Counseling from the University of Western States. Prior to enrolling at UWS, she received an MS in Sport Management from Southern New Hampshire University and a BA in Sociology with a minor in Athletic Coaching from SUNY Plattsburgh. Bernadette hopes to use her counseling background in working with athletes and performers to better understand her clients as people outside of their performance role, and to provide a holistic approach to performance excellence.
---
Allison Grace
Springfield College
agrace@springfieldcollege.edu
Allison Grace is a PhD candidate in Physical Education specializing in Sport and Exercise at Springfield College in Springfield, MA. Allison earned her MA in Kinesiology with a concentration in Sport Studies/Sport Psychology from San José State University and her BA in Psychology from Boston University. At Springfield College, Allison is the Sport and Exercise Graduate Fellow and a research assistant in the Department of Exercise Science and Athletic Training. She is also an Adjunct Professor, and teaches undergraduate Sport and Exercise Psychology.
---
Emma Kraus
Boston University, Massachusetts
ekkraus@bu.edu
Pronouns: they/them/theirs
Emma Kraus is a second-year Master of Education student at Boston University Wheelock College of Education & Human Development, earning a degree in Counseling with a Specialization in Sport Psychology. Emma is particularly interested in how the mental health of student-athletes influences and is influenced by collegiate athletics, which stemmed from their undergraduate work within the Exercise & Sport Studies Department at Smith College conducting research with faculty on athlete mental health and diversity. For the past three years, Emma has worked as a strength and conditioning coach and motivator for inner city youth through the Get Ready: Life Fitness Program at the Boston English High School. Further, Emma spends their time working with collegiate student-athletes as a mental performance consultant within the Boston area and is involved in multiple research projects within BU Wheelock College. They serve the American Psychological Association as a Student Representative of the Division 17 Section for LGBT Issues and is an elected member of the American Psychological Association of Graduate Students' Committee on Sexual Orientation and Gender Diversity (CSOGD). They are an advocate and proud member of the LGBTQ+ community. Emma plans to obtain their PhD in counseling/sport psychology and work within a collegiate athletic department as a mental health counselor and mental performance consultant for student-athletes and coaches. They are especially interested in serving the LGBTQ+ student-athlete community.
---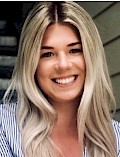 Emily Murphy
University of Kentucky
e.murphy@uky.edu
Emily Murphy is a first-year PhD Counseling Psychology student at the University of Kentucky. She completed her undergraduate degree with a BS in Psychology at Indiana University in 2018 and attained her MS in Counseling Psychology from the University of Kentucky in 2020. She is a member of Dr. Joseph Hammer's Help-Seeking and Multicultural Measurement Evaluation Research (HAMMER) Lab and the UKY Sport and Counseling Psychology Research Team. Her research primarily focuses on looking at the integration of counseling into sport and performance psychology, with her recent work focusing on various aspects of identity in sport domains. Regarding clinical work, she was the Transylvania University Sport Psychology Consultant for the 2019-2020 year and has spent the past four years working for Dr. Alison Arnold, a leading sport psychology consultant for USA Gymnastics. Additionally, she serves as the vice president for the Sport and Exercise Graduate Psychology Club, a University of Kentucky Second Year Success Coach, and is happy to answer any questions via email!
---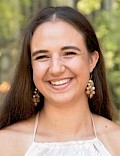 Giulia Pairone
Florida State University
Giuliapairone@gmail.com
Giulia is a first-year grad student at Florida State University pursuing a Master in Sport Psychology. Originally from Turin, Italy, she earned a BA in Psychology from the University of Michigan where she was also a student-athlete on the tennis team. She is currently playing her last year of eligibility at FSU. Prior to coming to college, she played tennis professionally and received sport psychology services which sparked her interest in the field. Giulia is currently becoming a yoga teacher and hopes to help athletes through mental performance consulting, yoga, and meditation.

---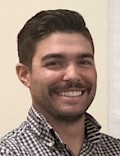 Seth Rose
University of Idaho
sethrose22@gmail.com
Seth is a second-year student pursuing his PhD in Sport & Exercise Psychology at the University of Idaho. He received a BA in Psychology & Kinesiology with honors from Cal State University, Stanislaus, and an MS in Kinesiology specializing in Sport & Performance Psychology from Cal State University, Fullerton. Prior to his doctoral studies, Seth spent time as a lecturer and mental performance consultant at Cal State Fullerton and in the Orange County area. He is a Certified Mental Performance Consultant® (CMPC) and has consulting experience with diverse athletes and performers at the youth, club, intercollegiate, and elite levels. His research interests are in performance enhancement/excellence, anxiety and stress reduction, intervention evaluation, biofeedback, and young professional/consultant development. During study breaks, you can find Seth training and racing long-distance triathlons and spending time with his wife, Erin, and two dogs, Tito and Charlie.
---
Brooke Rundle
University of Western States
brooke@headstrongmindset.com
Brooke is a first-year grad student pursing a doctorate in Clinical Mental Health Counseling & Sport Performance Psychology at the University of Western States. She is the author of the book Headstrong and founder of Headstrong Mindset Consulting. Headstrong Mindset Consulting provides inclusive mindset coaching, team building and affirming support for LGBTQ+ athletes. Brooke is a former professional volleyball player and currently trains several collegiate volleyball teams. Brooke is also currently working toward becoming a Certified Mental Performance Consultant® (CMPC) and plans to expand her private practice to work primarily with LGBTQ+ elite athletes. Brooke currently resides in Denver, Colorado with her wife Hannah and dog Stevie.
---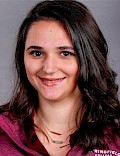 Gabrielle Salvatore
Springfield College
gsalvatore@springfieldcollege.edu
Gabrielle Salvatore is a PhD candidate in the Sport and Exercise Psychology program at Springfield College. She received her Bachelor's in Kinesiology and her Master's in Kinesiology, with a concentration in Sport and Exercise Psychology, from Temple University. Gabrielle serves as co-chair of the Association for Applied Sport Psychology Northeast Regional Conference. Her research interests include exercise psychology, the impact of the menstrual cycle on performance, and self-efficacy. At Springfield College, Gabrielle is a graduate associate in the Center for Excellence in Teaching, Learning, and Scholarship.
---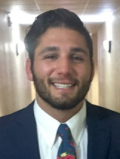 Ari Sapinsley
Adler University
asapinsley@adler.edu
Ari is a third-year graduate student pursuing a dual Master's in Sport & Human Performance and Counseling with a specialization in Rehabilitation Counseling. Prior to starting his graduate program, Ari received a Bachelor's in Psychology at Indiana University. Ari has worked extensively with youth, young adult and adult athletes of all expertise levels as a mental performance consultant. His interests include the talent identification process, the development of a motivational climate, and the perception of the mental performance consultant's role in an organization. After grad school, Ari will be attending West Virginia University pursuing a doctoral degree in the Sport, Exercise and Performance Psychology program.

---
Rachel Shinnick
Boston University
rachelshinnick@gmail.com
Rachel Shinnick is a first-year Master of Education Student at Boston University studying Counseling and Sport Psychology. Rachel received a BS. in Psychology from Wofford College in 2019, where she also played for the Division I Women's Soccer team. Having grown up playing soccer and a variety of other sports, athletics has always been a passion of hers. As an undergraduate student, Rachel recognized another passion for mental health awareness. The two interests intersect well within sport psychology and Rachel intends to pursue a career in counseling the mental health concerns of athletes in addition to aiding in performance enhancement. Rachel plans to eventually pursue her PhD in Counseling Psychology with a Sport and Exercise concentration. Her current research interests include athletic identity, coping with injury, and transition from sport.

---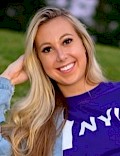 Jordan Smith
New York University
jcs890@nyu.edu
Jordan Smith will be receiving her Master's in Psychology from New York University in Spring 2021. Jordan received her BS at Eastern Michigan University graduating Summa Cum Laude while double majoring in Psychology and Communications. During her time at EMU, she was a 4-year letter winner for EMU's Division 1 volleyball team, winning the MAC Conference Championship during her senior year for the first time in school history.
As a former standout student-athlete, Jordan encourages players to focus the same amount of energy on improving their mental performance as they dedicate to their physical performance. Jordan's research interests include seeking to understand how emotions can be the catalyst for change thus influencing motivation and leading to significant changes in behavior and attitudes downstream. She feels that understanding these influences could potentially help individuals achieve their aspirations, overcome addictions, and obtain peak performance.
---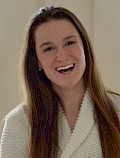 Kelsey Tischler
Ithaca College
ktischler23@gmail.com
Kelsey is a graduate student studying sport psychology at Ithaca College. She is a graduate student assistant coach for the Ithaca College track and field team. In college, Kelsey was a kicker on the football team and served as a student assistant in the Career Services Office. She has interned with a sport psychology organization, Mind of a Champion. Kelsey aspires to work with athletes and help them perform their best! Upon graduation, Kelsey hopes to continue her education by obtaining a doctorate degree in Sport Psychology.
---
Patrick Walro
Liverpool John Moore University
patrickwalro@gmail.com
Patrick Walro is a third-year doctoral student in Sport Psychology at Liverpool John Moore University (LJMU). Before attending LJMU, Patrick earned an MSc from the University of West England in Sport and Exercise Psychology in 2017. Patrick's applied and research interests are the application and practice of sport psychology in elite soccer. Specifically, working within Multi-Disciplinary Teams (MDTs) to support personal development and performance and supporting the development of young people as individuals and performers in this environment.
---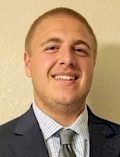 Matthew Wingerson
Adams State Unviersity
Mathew.wingerson@childrenscolorado.org
Mathew is a second-year grad student pursing a Master's of Science/Applied Sport Psychology degree at Adams State University. He graduated from Simpson College (IA) in 2018 with a degree in psychology and currently lives in Denver, CO, where he works as a research assistant at the Children's Hospital Colorado/Sports Medicine Center. His research interests include sport-concussion and psychosocial responses to injury and rehabilitation. In the future, Mathew hopes to pursue a PhD in sport psychology and continue working in research.
---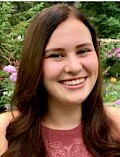 Olivia Wyatt
Boston University
orwyatt@bu.edu
Olivia is a Counseling Psychology Ph.D. student at Boston University specializing in Sport & Performance Psychology. Prior to BU, Olivia completed her Master's in Sport & Performance Psychology at the University of Denver and her Bachelor's in Psychology and Economics at Tufts University. She values working within communities and has experience with Big Sister Boston and the Get Ready program. Olivia is passionate about helping coaches better understand their own mental health and mental skills to support themselves and their athletes/performers in their pursuit of performance excellence. Her current research work focuses on two areas: (a) trauma-informed and culturally relevant practices for coaches and (b) understanding youth experiences of bias-based harassment.
---
Kelly Zwicker
Western Washington University
zwickek@wwu.edu
Kelly is a second-year master's student in the Sport and Exercise Psychology program at Western Washington University. Before attending Western Washington University, Kelly received a Bachelor of Science in Public Health from Dominican University of California in 2016. Being a former Division II tennis player, Kelly is passionate about working with athletes on mental skills. Kelly's research interests include body image in sport and exercise and reducing mental health stigma in collegiate athlete populations. Following graduation, Kelly plans to become a Certified Mental Performance Consultant (CMPC) to work with athletes while simultaneously pursuing an advanced degree in Public Health.