Student Delegates
The AASP Student Delegate position is a 1-year commitment. Student Delegates must be current AASP members. Delegates are responsible for participating in their assigned Student Initiative(s), providing support at student programming during the Annual Conference, and other duties as assigned by the current Executive Board Student Representatives.
To apply for a Student Delegate position, submit the following to studentrep@appliedsportpsych.org:
Application form - The Student Delegate application deadline is November 10, 2023.

A resume or CV that highlights educational experience, leadership experiences, and previous or current AASP involvement.

A 500-word statement of intent describing your interest in becoming a student delegate, previous AASP service experience, and proposed involvement in an established student initiative or initiatives for the coming year.
---
Executive Board Student Representatives
Emily Murphy
University of Kentucky
studentrep@appliedsportpsych.org
emily.murphy314@gmail.com
Emily Murphy (she/her) is a PhD student in the University of Kentucky's Counseling Psychology program. She completed her undergraduate degree with a BS in Psychology at Indiana University and a MS in Counseling Psychology at the University of Kentucky. Clinically, she has worked within Transylvania University Athletics, the University of Kentucky's Counseling Center, and for Dr. Alison Arnold — a leading sport psychology consultant for USA Gymnastics. During the upcoming year, Emily will complete her practicum rotation at the Robley Rex VA Medical Center within the Substance Use Disorders Treatment Program to supplement the generalist training she received at the Lexington VA Health Care System Outpatient Clinic.
Emily has experience instructing several undergraduate psychology courses, including The Psychology of Coaching and Motor Performance and Social Psychology and Cultural Processes. She is a member of the Help-Seeking and Multicultural Measurement Evaluation Research Lab and the University of Kentucky Sport and Counseling Psychology Research Lab. Her research primarily focuses on the integration of sport psychology and psychotherapy, athlete activism, and multicultural training of sport psychology practitioners. Furthermore, Emily served as a 2021 AASP Student Delegate, volunteering as a member of the Social Connections Initiative and a co-chair of the Science and Practice Initiative (SPI). Currently, she serves as a University of Kentucky Second Year Mentorship Coach as well as a member of AASP's Web Presence Committee.
---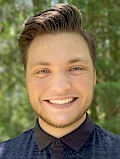 Aidan Kraus, EdM
(they/them/theirs)
Boston University
studentrep@appliedsportpsych.org
ekkraus@bu.edu
Aidan Kraus (they/them/theirs) is a first-year PhD student at Boston University Wheelock College of Education & Human Development, earning a degree in Counseling Psychology with a Specialization in Sport & Performance Psychology. Before pursuing a doctorate, Aidan earned a Master of Education in Mental Health Counseling with a specialization in Sport & Performance Psychology at BU Wheelock College and completed a BA in American Studies with a specialization in the Psychology of Sport at Smith College, MA. Aidan is particularly interested in how the mental health of student-athletes influences and is influenced by collegiate athletics, which stems from their research on athlete mental health and diversity and inclusion. As a former collegiate student-athlete and proud member of the LGBTQIA+ community, they strive to create more welcoming and affirming spaces for high school and collegiate student-athletes who identify as transgender and/or gender-nonconforming. They plan to dedicate their career and research to advocating for more inclusive practices and policies for those often underrepresented within sport and athletic competition.
In addition to being a Student Representative for the Association of Applied Sport Psychology (AASP), Aidan was a Student Delegate for three years and is currently a Co-Chair of the Pride (LGBTQ+) Special Interest Group through the association. Additionally, they serve the American Psychological Association (APA) as a Student Representative of the Division 17 Section for LGBT Issues and are an elected member of the American Psychological Association of Graduate Students' (APAGS) Committee on Sexual Orientation and Gender Diversity (CSOGD). Aidan is also a member of the Equity, Diversity, and Inclusion Committee through BU Wheelock College and spends their time working with high school and collegiate student-athletes as a mental performance consultant within the Boston area. In their free time, Aidan enjoys playing guitar, exercising, cheering on local sports teams, and spending time with important people in their life.
---
Student Delegates
Ellea Bachmeier
University of Wisconsin-Green Bay
bachee26@uwgb.edu
Ellea Bachmeier is a second-year graduate student at the University of Wisconsin-Green Bay pursuing a Master's in Sport, Exercise and Performance Psychology. She completed her Bachelor's in Psychology and Bachelor's in Kinesiology at the University of North Dakota. Ellea has a variety of sport experience as an athlete, coach, and sport performance intern. Her research interests include gender differences in sport, specifically gender dominant sports, confidence building in youth athletes, and reducing fear of injury. Ellea hopes to expand her knowledge into mental health in the near future, with a focus on athlete mental health and well-being.

---
Kira Borum
(she/her/hers)
University of North Carolina - Greensboro
knborum@uncg.edu
Kira is a first-year master's student at UNC - Greensboro in Kinesiology (Applied Sport Psychology track) and Graduate Certificate in Women, Gender, and Sexuality Studies. She completed her Bachelor's in Psychology at Central Michigan University. Cultivated from her experience as a youth athlete and her service year as an AmeriCorps VISTA, Kira is passionate about youth development in sport, the impact of race, ethnicity, & stereotypes in sport, women in sport, DEI in sport, and mental health resources in youth communities. After graduation, Kira plans to obtain her CMPC certification and pursue a Ph.D. in Counseling Psychology.
---
Drew Dueck
Southern Illinois University - Edwardsville
ddueck@siue.edu
Drew is a current graduate student at Southern Illinois University-Edwardsville where he is receiving a Master of Science in Kinesiology – Exercise and Sport Psychology. He completed undergraduate work at University of Wisconsin-Milwaukee and received a Bachelor of Arts in Psychology with a minor in Kinesiology. He was a four-year Track and Field/Cross Country athlete competing for the Panthers at the Division 1 level. Right now, Drew is actively working on a thesis with Dr. Lindsay Ross-Stewart within the scope of grit/confidence and collegiate runners/athletes with a focus on gender. He works at the Milwaukee School of Engineering (MSOE) as an Administrative Assistant in the Career Connections Center. For the past two years, he has been a volunteer Assistant Track and Field/Cross Country Coach with the Raiders competing at the Division 3 level. This next season I am very happy to announce I will be the Head Women's Cross Country and Assistant Women's Track and Field Coach here at MSOE. In my free time, Drew likes to exercise/lift, read, play Rocket League, and most of all – play any random sports that are available at the time (especially Spikeball). He looks forward to being a AASP Student Delegate and to continue learning, finding new opportunities to make an impact, and further developing sport psychology as a field.
---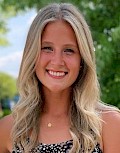 Kaytlyn Johnson
Georgia Southern University
kmjohnson1045@gmail.com
Kaytlyn is a Master's student studying Sport and Exercise Psychology at Georgia Southern University. She currently serves as a research assistant for Dr. Megan Byrd and has research interests in perfectionism, self-compassion, anxiety in sport, and international sport development. Kaytlyn is passionate about advocating for athletes of all ages and believes sport is an excellent avenue for promoting social change. At Georgia Southern, Kaytlyn serves on the Health Sciences and Kinesiology Student Advisory Council and is also a Waters College of Health Professions Student Inclusion, Equity and Access Committee Member. Kaytlyn has been a member of the Applied Association for Sport Psychology (AASP) since 2020.
Kaytlyn graduated from Anderson University in 2019, where she was also a collegiate softball player. Following graduation, she served a short stint as an English Literacy Specialist in the Peace Corps on the island of St. Lucia. She also completed an AmeriCorps VISTA service year with Montana Afterschool Alliance in 2020. Outside of the professional world, Kaytlyn enjoys whipping up delicious meals, exercising, traveling to new places, and spending quality time with her friends and family.
---
Anthony Magdeleno, MS
University of Wisconsin - Milwaukee
Magdale4@uwm.edu
Anthony is a second year PhD student in the College of Health Sciences and the Laboratory for Sport Psychology & Performance Excellence at the University of Wisconsin-Milwaukee. Prior to his doctoral studies, Anthony completed a MS in Kinesiology with a specialization in applied sport and performance psychology at California State University, Fullerton. His research interests include the health and performance of sport psychology professionals, the psychological aspects of rest and recovery, and applied sport and performance psychology.

---
Jasmine Morigney, MS
(she/her/hers)
Eastern Michigan University
jmorigne@emich.edu
Jasmine Morigney is a third-year Ph.D. candidate in Clinical Psychology at Eastern Michigan University. Prior to graduate school, Jasmine received a Bachelor of Arts in Biopsychology, Cognition, and Neuroscience from the University of Michigan. Jasmine is interested in the unique experiences of collegiate student-athletes as it pertains to mental health outcomes and resiliency. Recently, she has taken an interest in the impacts of sports-related concussion on academic and adaptive functioning. Jasmine also serves as Chair of the Michigan Psychological Association Graduate Student Committee. She aims to have a career as a Clinical Sport Psychologist in collegiate athletics who specializes in concussion protocols.
---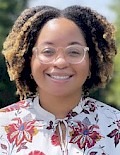 Yancy Nesbitt
Spalding University
ynesbitt@spalding.edu
Yancy Nesbitt is a second-year PsyD student at Spalding University's School of Professional Psychology, earning a degree in Clinical Psychology. Prior to pursuing her doctorate degree, Yancy earned a master's degree in Psychological Sciences at the University of Maryland, and obtained her Bachelor of Arts degree in Psychology at Spelman College. Yancy is particularly interested in racial trauma in athletes in addition to the impact of mindfulness practices in athlete mental health, performance and injury recovery. Her ultimate goal is to become a Clinical Sport Psychologist and contribute to the advancements of psychological research and dissemination of mental health treatment and performance in collegiate and professional athletes. In the School of Professional Psychology, Yancy serves as a Student Representative and a Graduate Assistant for the Department of Physical Therapy.
---
Meghan Olt
University of Georgia
Oltmeghan@gmail.com
Meghan is a Counseling Psychology PhD student at the University of Georgia. Prior to attending the University of Georgia, Meghan completed her Master's degree in Sport and Performance Psychology at the University of Denver and a Bachelor's degree in Psychology at Connecticut College, where she spent her time as a varsity coxswain and a member of the figure skating club. She values working with children and adolescents, and spends her time volunteering with the Athens Bulldogs Swim Club, working with swimmers of all ages and with the organization ZGiRLs, which focuses on empowering girls in sport through the ages of 11 through 14 in all areas of their life by teaching mental skills. Meghan is most passionate about educating coaches on all facets of neurodiversity and helping coaches to better understand how to work with athletes who identify as neurodiverse such as having ADHD, being on the Autism spectrum, or having a learning disability. Additionally, through her own experiences as a competitive figure skater, Meghan aspires to play a role in shifting the environment of individual sports such as figure skating and gymnastics to where athletes can achieve a greater level of autonomy and feeling that their overall well-being is being protected by working with coaches, parents, and athletes as an integrated team. Meghan's research interests are currently focused on neurodiversity in youth athletes and understanding how parents and coaches can best support their development.
---
Matthew Scott
Southern Illinois University - Edwardsville
matscot@siue.edu
Matthew Scott graduated from Webster University with a Bachelor of Science degree in psychology and a minor in sociology and am currently a first-year student in the Master of Science in Kinesiology-Exercise and Sport Psychology program at Southern Illinois University Edwardsville (SIUE). He is focused on research related to mitigating the negative physical and psychological effects of stereotype threat in athletics and using that knowledge in applied athletic settings. He aims to continue researching factors that promote racial and social justice, while also furthering my knowledge of athlete identity. Following graduation, he wishes to apply to become a Certified Mental Performance Consultant® (CMPC) to work with athletes while also pursuing a Ph.D. in clinical sport psychology.
As an AASP Student Delegate, he is interested in collaborating with fellow student peers to generate innovative ways to make sport more ethical, diverse, equitable, and inclusive. His research interests are in stereotype threat and discrimination and finding new ways to develop more welcoming environments by listening to minority students and athletes' experiences. Matthew would like to develop new creative ways AASP can become a safe place for students of all colors and backgrounds. He is also interested in becoming an advocate for equality and social change for individuals in underserved populations; and, he expressed that he is grateful to be a part of the movement pushing for athlete equality and removing mental health stigma and other negative presumptions tied to athletes' identities.
---
Rachel Shinnick
(she/her/hers)
Boston University
rachelshinnick@gmail.com
Rachel is a second-year Master of Education student at Boston University studying Counseling and Sport Psychology. She values the collaborative nature of working with athletes to build long-lasting mental skills rooted in a growth mindset approach to performance. Rachel intends to pursue a career in counseling the mental health concerns of athletes in addition to building mental skills to aid performance enhancement. She has spent the past two years working as a mental performance consultant for teams in the Boston area and across the country. Prior to BU, Rachel completed her Bachelor's in Psychology at Wofford College, where she also played for the Division I Women's Soccer team. Rachel currently serves on the AASP Science to Practice Committee and also as Co-Chair of the Science and Practice Initiative. Rachel plans to pursue a Ph.D. in Counseling Psychology with a Sport and Exercise Concentration. Her research interests focus on working with injured athletes, mental health implications of trauma, understanding youth experience of identity-based harassment and resilience-based protective factors.
---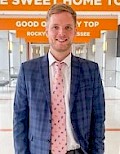 Shane Thomson
University of Tennessee
sthomso2@vols.utk.edu
Shane is a PhD student in the Sport Psychology and Motor Behavior program at the University of Tennessee. Prior to this, Shane attained his undergraduate and master's degree in the UK at Loughborough and Portsmouth University. Shane also completed an international diploma at the University of Technology Sydney in Australia. Shane's research interests range from advancing the development of resilience and thriving longitudinally, applying mental skills to extreme environments and understanding the importance of an interprofessional team for athlete performance. Upon arriving to the US, Shane has developed his interest to support mental performance consultants to be culturally competent and encourage the utilization of developmental evaluations during interventions. Shane's main passion encompassing all this, is to help people be their best from an athlete centered approach using evidence-based practice. To date, Shane has co-created a mental skills program, Rise Through Purpose, worked with cricket, business professionals, basketball, baseball, football and equestrian. Among his studies, Shane has experience as a sales consultant, support worker for young adults with disabilities, head cricket coach and a peer mentor for high school kids in low socio-economic areas. Proudly a British-South African, Shane enjoys various sports, beaches, hanging with friends, and keeping up with the latest movies and games.
---
Brittany Williams
IMG Academy
Brittany.r.wms@gmail.com
Brittany is a southerner originally from Leland, Mississippi who grew up in St. Peterburg, FL. Brittany found that the psychology behind sports and mental health piqued her interest after listening to a guest speaker during an undergraduate class session. This realization along with experience from peers, and being inspired by the series "Make It or Break It" led her to pursue a career in the field of sport psychology. Brittany works as a Leadership Coach within the Athlete & Personal Development Department at IMG Academy, helping student-athletes work on communication, leadership within, and decision-making skills. Currently, Brittany is a doctoral student at the University of Western States. She graduated from Northern Illinois University with her Masters in Sport & Exercise Psychology, and her Bachelor's from Bethune Cookman University. Her hobbies include delegating with a healthy balance of dictatorship, laughing, DIY projects, and helping those around her contribute to their success and goals of a team. "If I were an animal, I would be a chimpanzee because they are intelligent, able to solve many kinds of problems and use sign language, plus they love to smile."
---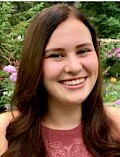 Olivia Wyatt, MA, CMPC
(she/her/hers)
Boston University
orwyatt@bu.edu
Olivia is a Counseling Psychology Ph.D. student at Boston University specializing in Sport & Performance Psychology. Prior to BU, Olivia completed her Master's in Sport & Performance Psychology at the University of Denver and her Bachelor's in Psychology and Economics at Tufts University. She values working within communities and has experience with Big Sister Boston and the Get Ready program. Olivia is passionate about helping coaches better understand their own mental health and mental skills to support themselves and their athletes/performers in their pursuit of performance excellence. Her current research work focuses on two areas: (a) trauma-informed and culturally aware practices for coaches and (b) understanding youth experiences of bias-based harassment.