Student Delegates
The AASP Student Delegate position is a 1-year commitment. Student Delegates must be current AASP members. Delegates are responsible for participating in their assigned Student Initiative(s), providing support at student programming during the Annual Conference, and other duties as assigned by the current Executive Board Student Representatives.
To apply for a Student Delegate position, submit the following to studentrep@appliedsportpsych.org:
Application form - The Student Delegate application deadline is November 10, 2023.

A resume or CV that highlights educational experience, leadership experiences, and previous or current AASP involvement.

A 500-word statement of intent describing your interest in becoming a student delegate, previous AASP service experience, and proposed involvement in an established student initiative or initiatives for the coming year.
---
Executive Board Student Representatives
Emily Murphy
University of Kentucky
studentrep@appliedsportpsych.org
emily.murphy314@gmail.com
Emily Murphy (she/her) is a PhD student in the University of Kentucky's Counseling Psychology program. She completed her undergraduate degree with a BS in Psychology at Indiana University and a MS in Counseling Psychology at the University of Kentucky. Clinically, she has worked within Transylvania University Athletics, the University of Kentucky's Counseling Center, and for Dr. Alison Arnold — a leading sport psychology consultant for USA Gymnastics. During the upcoming year, Emily will complete her practicum rotation at the Robley Rex VA Medical Center within the Substance Use Disorders Treatment Program to supplement the generalist training she received at the Lexington VA Health Care System Outpatient Clinic.
Emily has experience instructing several undergraduate psychology courses, including The Psychology of Coaching and Motor Performance and Social Psychology and Cultural Processes. She is a member of the Help-Seeking and Multicultural Measurement Evaluation Research Lab and the University of Kentucky Sport and Counseling Psychology Research Lab. Her research primarily focuses on the integration of sport psychology and psychotherapy, athlete activism, and multicultural training of sport psychology practitioners. Furthermore, Emily served as a 2021 AASP Student Delegate, volunteering as a member of the Social Connections Initiative and a co-chair of the Science and Practice Initiative (SPI). Currently, she serves as a University of Kentucky Second Year Mentorship Coach as well as a member of AASP's Web Presence Committee.
---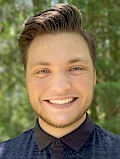 Aidan Kraus, EdM
(they/them/theirs)
Boston University
studentrep@appliedsportpsych.org
ekkraus@bu.edu
Aidan Kraus (they/them/theirs) is a first-year PhD student at Boston University Wheelock College of Education & Human Development, earning a degree in Counseling Psychology with a Specialization in Sport & Performance Psychology. Before pursuing a doctorate, Aidan earned a Master of Education in Mental Health Counseling with a specialization in Sport & Performance Psychology at BU Wheelock College and completed a BA in American Studies with a specialization in the Psychology of Sport at Smith College, MA. Aidan is particularly interested in how the mental health of student-athletes influences and is influenced by collegiate athletics, which stems from their research on athlete mental health and diversity and inclusion. As a former collegiate student-athlete and proud member of the LGBTQIA+ community, they strive to create more welcoming and affirming spaces for high school and collegiate student-athletes who identify as transgender and/or gender-nonconforming. They plan to dedicate their career and research to advocating for more inclusive practices and policies for those often underrepresented within sport and athletic competition.
In addition to being a Student Representative for the Association of Applied Sport Psychology (AASP), Aidan was a Student Delegate for three years and is currently a Co-Chair of the Pride (LGBTQ+) Special Interest Group through the association. Additionally, they serve the American Psychological Association (APA) as a Student Representative of the Division 17 Section for LGBT Issues and are an elected member of the American Psychological Association of Graduate Students' (APAGS) Committee on Sexual Orientation and Gender Diversity (CSOGD). Aidan is also a member of the Equity, Diversity, and Inclusion Committee through BU Wheelock College and spends their time working with high school and collegiate student-athletes as a mental performance consultant within the Boston area. In their free time, Aidan enjoys playing guitar, exercising, cheering on local sports teams, and spending time with important people in their life.
---
Student Delegates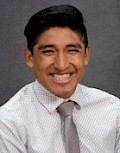 Juan Burleigh
University of Wisconsin - Green Bay
burlj20@uwgb.edu
Juan Burleigh is a first-year graduate student at the University of Wisconsin-Green Bay pursuing a Master's in Sport, Exercise, and Performance Psychology. He completed his Bachelor's in Psychological Science at Gustavus Adolphus College. During his time at Gustavus, he competed in cross country and track. His best performance in the indoor mile happened because he read his workout journal, listened to motivating music, and used a mantra during the race. These techniques made him realize how beneficial psychological skills can be for improving sport performance.
Juan is currently a graduate research assistant for the Consortium of Applied Research under the direction of Dr. Jenell Holstead, assisting in monthly data quality checks, presenting at conferences, and other tasks related to providing statewide evaluations for Wisconsin 21st Century Community Learning Centers. He has also assisted Dr. Tsz Lun (Alan) Chu in research projects related to COVID-19 and self-compassion in collegiate athletes. His research interests include PETTLEP imagery, virtual reality based imagery, and mental health in collegiate athletes. He aspires to provide services to underprivileged communities to give them equal opportunities for sport psychology and mental health resources. For this reason, he plans on pursuing a PhD in Counseling Psychology after graduating from UWGB. Outside of UWGB, Juan values the importance of mentorship by being a mentor for the Gustavus Mentoring Program to current undergraduate students. He also enjoys cycling and dancing in his free time.
---
Abby Byrne
University of Wisconsin - Green Bay
byrna06@uwgb.edu
Abbi Byrne is currently a first-year student in the Sport, Exercise, and Performance Psychology master's program at the University of Wisconsin – Green Bay. She received her bachelor's degree from Iowa State University in 2022 where she majored in psychology. Abbi is a program assistant where she assists with program operations, she is also a teaching assistant for an undergraduate research methods psychology course. Abbi grew up playing competitive soccer and is now an avid runner. Abbi is passionate about growing the field of Sport and Performance Psychology and hopes to help reduce the stigma around mental health in sports. Her research interests include the perception of parental climate in relation to motivational outcomes in athletes.
---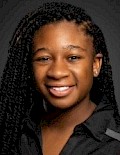 Chelsea Davis
Ball State University
Magdale4@uwm.edu
Chelsea is a first-year master's student at Ball State University in Sport and Exercise Psychology (dual degree track) and Rehabilitation Counseling. She completed her Bachelor's in Psychology at Lander University. Cultivated from her experience as a youth athlete, Chelsea is passionate about women and gender studies, the influence of team culture on eating disorders, and the intersectional experience of race, ethnicity, and gender in sport. She is currently working on her thesis which examines how coaches can create culturally supportive environments for Black female student-athletes. After graduation, Chelsea plans to obtain her CMPC certification and pursue a PhD in Counseling Psychology so that she can help athletes reach their full potential in sport. In her free time, she enjoys moving her body through music, dance, singing or working out! Chelsea looks forward to being an AASP Student Delegate, learning how to create inclusive environments and continue diversifying the sport psychology field.
---
Connor Gavigan
University of Kentucky
connor.gavigan@uky.edu
Connor Gavigan is a graduate of the Sport & Exercise Psychology program at the University of Kentucky. He went to Florida Gulf Coast University for undergrad where he studied psychology and business management. He played soccer for the Colorado Rapids Development Academy before playing in college at FGCU. During his time at Kentucky, he worked with student-athletes at both UK and Morehead State, in sports such as swim and dive, golf, and softball. Currently, he is in the process of starting an LLC to work with elite youth and collegiate athletes. He also plans to pursue a second master's degree in Counseling.
---
McKenzie Hahn
Texas A&M University - Kingsville
mckenzie.hahn@students.tamuk.edu
McKenzie Hahn is a recent graduate of Texas A&M University-Kingsville master's program focused on performance psychology. She completed her Bachelor's in Kinesiology at Texas A&M University. She is currently working toward gaining hours to sit for the CMPC Certification exam. Her recent work with AASP has included moderating a session on Teacher Burnout for the AASP Conference in Waco in October 2022. She has also coordinated the Diversity in Sport Conference in April 2022 hosted by Texas A&M University-Kingsville. This is her first year serving as a Student Delegate for AASP. She is a part of the Social Justice Initiative Committee and the Undergraduate Connections Committee. Her goals include getting more information to undergraduates interested in sport psychology and researching the impact of sports on climate change.
---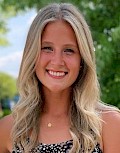 Katy Johnson
Georgia Southern University
kj14665@georgiasouthern.edu
Kaytlyn Johnson (she/her) is a 2nd-year graduate student in the Sport and Exercise Psychology master's program at Georgia Southern University. She received her Bachelor's degree from Anderson University in Indiana, where she also played collegiate softball. Kaytlyn is currently a graduate research assistant under the direction of Dr. Megan Byrd, assisting in several research projects on topics such as perfectionism, the yips, and other professional issues in sport psychology. She has co-authored many research articles and presented at both regional and national conferences. Kaytlyn utilizes a humanistic approach to provide mental performance services to both adolescent and collegiate athletes and is working toward obtaining her CMPC certification. Her research interests include mental health and well-being in sport, youth and international sport, and psychologically safe sport environments.
At Georgia Southern, Kaytlyn serves on the Health Sciences and Kinesiology Student Advisory Council and is also a Waters College of Health Professions Student Inclusion, Equity and Access Committee Member. Kaytlyn has been a member of the AASP since 2020 and served as a student delegate in 2022. After graduation in May 2023, Kaytlyn plans to further her education at Indiana University, where she will pursue a PhD in Counseling Psychology with a specialization in Sport and Performance Psychology under the supervision of Dr. Jesse Steinfeldt. Outside of the professional arena, Kaytlyn enjoys whipping up delicious meals, exercising, traveling to new places, and spending quality time with her friends and family.

---
David Lerner
California State University - Long Beach
1800dlerner@gmail.com
David Lerner is a current graduate student at Long Beach State University studying Sport and Exercise Psychology. He previously completed a Bachelor's in Sport and Exercise Psychology from West Virginia University, where he was a peer advisor as well as co-president of the SEP Club. Currently, David is the graduate assistant for the Sport and Exercise Psychology program under Dr. Ede, Dr. Madrigal, and Dr. Fogaca. This past year he helped head the Networking and Professional Development Committee, as well as being a member for a number of other committees for the 2023 AASP Diversity in Sport Conference that was held at Long Beach State University. He is also working with athletes and gaining hours to apply for CMPC certification under the supervision of Dr. Madrigal. David's goal after graduation is to continue on to a doctoral program while also earning his CMPC credential. Research interests include athletic burnout, perfectionism, and social media usage. This is his first year on both the Social Communication Initiative Committee, as well as the Undergraduate Connections Committee.
---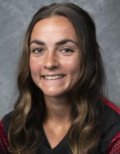 Grace Louis
Northern Illinois University
Z1809284@students.niu.edu
Grace Louis is a first-year doctoral student in a kinesiology and physical education program specializing in sport and exercise psychology at Northern Illinois University. She grew up in Cincinnati, Ohio and went to Northern Illinois University to play college soccer and continue her education. She was lucky enough to also run track at NIU her senior year, getting to experience life as a two-sport collegiate athlete for a little bit of time. She is super passionate about sports and mental health, which has helped her to shape her interest in sport psychology. She received her Bachelor's in Health and Human Sciences from NIU and went on to receive her Master's in Kinesiology and Physical Education with a specialization in Sport and Exercise Psychology. She is working on building her research agenda mostly around the topic of mental health resources in college athletics. She is currently a graduate assistant, youth soccer coach, and working toward her Certified Mental Performance Consultant® (CMPC) application requirements. She teaches courses in yoga, sport sociology, and introductory sport psychology.
---
Kinzee Miest
Minnesota State University - Mankato
kinzee.miest@mnsu.edu
Kinzee Miest is a first-year Sport, Exercise, and Performance Psychology master's student at Minnesota State University - Mankato. She grew up on a farm about 10 miles outside of St. James, MN. In the spring of 2022, she graduated Cum Laude as a first-generation college student from Gustavus Adolphus College with a Bachelor's in Communication Studies and Psychological Science with Honors. During her undergraduate studies, she competed for four years as a varsity cross country/track and field runner and her performance was transformed when she was introduced to mental skills. The mental skills helped build confidence and allowed Kinzee to perform to higher standards than she had ever imagined, and she is passionate about helping others achieve the same. In the future, Kinzee aspires to be a Certified Mental Performance Consultant® (CMPC) and would love to use her knowledge and experience specifically to help girls and women develop life-long mental skills to use in their schools, athletics, and workplaces.
---
Meghan Olt
University of Georgia
Oltmeghan@gmail.com
Meghan is a rising third-year Counseling Psychology doctoral student at the University of Georgia. Prior to attending the University of Georgia, Meghan completed her Master's in Sport and Performance Psychology at the University of Denver and her Bachelor's in Psychology at Connecticut College, where she spent her time as a varsity coxswain and a member of the figure skating club. She values working with children and adolescents, and spends her time volunteering with the Athens Bulldogs Swim Club, working with swimmers of all ages and with the organization ZGiRLs, which focuses on empowering girls in sport through the ages of 11-14 in all areas of their life by teaching mental skills. Meghan is most passionate about educating coaches on all facets of neurodiversity and helping coaches to better understand how to work with athletes who identify as neurodiverse such as having ADHD, being on the Autism spectrum, or having a learning disability. Additionally, through her own experiences as a competitive figure skater, Meghan aspires to play a role in shifting the environment of individual sports such as figure skating and gymnastics to where athletes can achieve a greater level of autonomy and feeling that their overall well-being is being protected by working with coaches, parents, and athletes as an integrated team. Meghan's research interests are currently focused on neurodiversity in youth athletes and understanding how parents and coaches can best support their development.
---
Christine Reed
University of Western States
cbenincasa@students.uws.edu
Christine Reed is completing a master's degree in Clinical Mental Health Counseling in June 2023 and beginning a doctorate in Sport and Performance Psychology from the University of Western States in July 2023. She completed her bachelor's degree in Exercise Physiology and Dance from the College at Brockport and has performed as a modern and contemporary dancer and worked in the fitness industry for the last ten years. She is currently employed in community mental health as a counselor-in-training and will be working towards licensure in New York State upon graduation. Upon completion of her degrees, Christine is hoping to specialize in mental health counseling and performance consulting with performing artists. This is her first year serving as a Student Delegate for AASP. Christine will be supporting the social communication and conference planning committees.
---
Matthew Scott
Southern Illinois University - Edwardsville
matscot@siue.edu
Matthew Scott graduated from Webster University with a BS in Psychology and a minor in Sociology and recently graduated with his Master's in Kinesiology-Exercise and Sport Psychology from Southern Illinois University Edwardsville (SIUE). His research focuses on mitigating the negative physical and psychological effects of stereotype threat in athletics and using that knowledge in applied athletic settings. He aims to continue researching factors that promote racial and social justice, while also furthering his knowledge of athlete identity. He wishes to apply to become a Certified Mental Performance Consultant® (CMPC) to work with athletes while also pursuing a PhD in Clinical Sport Psychology.
Serving as an AASP Student Delegate and Chair of the Science and Practice Initiative (SPI), he is interested in collaborating with fellow student peers to generate innovative ways to make sports more ethical, diverse, equitable, and inclusive. His research interests are in stereotype threat and discrimination and finding new ways to develop more welcoming environments by listening to minority students' and athletes' experiences. Matthew would like to develop new creative ways AASP can become a safe place for students of all colors and backgrounds. He is also interested in becoming an advocate for equality and social change for individuals in underserved populations. He is grateful to be a part of the movement pushing for athlete equality, removing mental health stigma, and other negative presumptions tied to athletes' identities.
---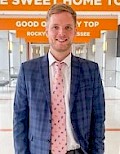 Shane Thomson
University of Tennessee
sthomso2@vols.utk.edu
Shane is a PhD student in the Sport Psychology and Motor Behavior program at the University of Tennessee. Prior to this, Shane attained his undergraduate and master's degree in the UK at Loughborough and Portsmouth University. Shane also completed an international diploma at the University of Technology Sydney in Australia. Shane's research interests range from advancing the development of resilience and thriving longitudinally, applying mental skills to extreme environments and understanding the importance of an interprofessional team for athlete performance. Upon arriving in the US, Shane developed his interest to support mental performance consultants to be culturally competent and encourage the utilization of developmental evaluations during interventions. Shane's main passion encompassing all this, is to help people be their best from an athlete centered approach using evidence-based practice. To date, Shane has co-created a mental skills program, Rise Through Purpose, and worked with various Division I athletic teams, business professionals and students. Shane has also co-authored book chapters and presented at regional and international conferences. Among his studies, Shane has experience as a sales consultant, support worker for young adults with disabilities, head cricket coach, and a peer mentor for high school kids in low socioeconomic areas. Proudly a British-South African, Shane enjoys various sports, beaches, hanging with friends, and keeping up with the latest movies and video games.
---
Karla Villa Alonzo
Georgia Southern University
karlayzeth2@gmail.com
Karla is a Master's student in the Sport and Exercise Psychology program at Georgia Southern University. She is a graduate teaching assistant for the Physical Activity Lifestyle program and serves on the Waters College of Health Professions Student Inclusion, Equity and Access Committee. Karla graduated from Western Kentucky University in 2020 with a Bachelor's in Psychology and Diversity & Community Studies. Prior to graduate school, Karla worked at the nonprofit organization, Backside Learning Center, in Louisville, KY as the Community Empowerment Specialist, where she organized and managed adult programming. Karla is passionate about advocating and supporting diverse and marginalized populations in their efforts to thrive in society. She hopes to use athletics and sport as an avenue to create social change. Her interests are in life skills development through sport, sport equity, and diversity in sport.
---
Brittany Williams
University of Western States
Brittany.r.wms@gmail.com
Brittany received her Bachelor's in Psychology from Bethune Cookman University, She then used that degree to further her interest in the large genre of psychology where her focus shifted to sport psychology. She continued her education by getting her Master's in Sport and Exercise Psychology from Northern Illinois and is currently working toward her Doctorate in Sport & Exercise Psychology at University of Western States (UWS). Brittany currently works as a Leadership Coach at IMG Academy within Athlete Personal Development. She is responsible for helping the athletes learn about leadership and encouraging them to use qualities and characteristics such as communication, accountability, and respect as character development that can be used in all areas. This shows a great cohesion of how mental and leadership harmonize. Brittany has done a few different things and had great experiences, putting her on the track towards being a Jane of All Trades outside the organization but also within serving within the organization as an AASP Student Delegate (2022-23 term), AASP Diversity Committee Member (2020-21 term), AASP' Web Presence Committee Member (2023 term), and a Book Donation Program Facilitator. Brittany loves to listen to podcasts, play pickleball, and enjoy others' company. Her favorite saying is "you learn something new everyday," which is a testament to her favorite drink, Snapple.