The AASP Student Delegate position is a 1-year commitment. Student Delegates must be current AASP members. Delegates are responsible for participating in their assigned Student Initiative(s), providing support at student programming during the Annual Conference, and other duties as assigned by the current Executive Board Student Representatives.
To apply for a Student Delegate position, submit the following to studentrep@appliedsportpsych.org:
A resume or CV that highlights educational experience, leadership experiences, and previous or current AASP involvement

A 500-word statement of intent describing your interest in becoming a student delegate, previous AASP service experience, and proposed involvement in an established student initiative or initiatives for the coming year.
The application window will be open following the end of the Annual Conference and applications are due at 11:59 p.m. EST on December 1. Please submit all application materials to studentrep@appliedsportpsych.org.

Applications will not be accepted prior to the end of the Annual Conference.
---
Executive Board Student Representatives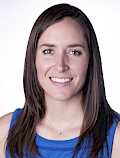 Julia Cawthra
Indiana University
studentrep@appliedsportpsych.org
jcawthra@indiana.edu
Julia Cawthra is a 4th year Ph.D. Candidate in Counseling Psychology with a concentration in Sport Psychology at Indiana University. Julia currently works as a counseling practicum student at IU Counseling and Psychological Services and as a Mental Performance Coach for Indiana Athletics. Prior to IU, Julia received her M.A. in Sport and Performance Psychology in 2015 and her B.A. in Molecular Biology in 2012, both from University of Denver. She played intercollegiate volleyball for the Pioneers, where she was first exposed to sport psychology. Her research interests include student-athlete eudaimonic wellbeing, transitions out of sport, transfer student-athlete adjustment, and sexual assault attitudes and behaviors among student-athletes. Additional interests include integration of identities for performance enhancement and increased emphasis on intersectionality in all aspects of sport.
---
Courtney Hess
University of Massachusetts
studentrep@appliedsportpsych.org
Courtney.Hess001@umb.edu
Courtney Hess is a doctoral student in the Counseling and School Psychology department at the University of Massachusetts – Boston. Courtney has a background in Kinesiology, earning both her BS and MS in Kinesiology from the University of Wisconsin – Milwaukee. Courtney's research interests broadly encompass the intersection of sport, physical health, and psychological well-being. More specifically, Courtney is interested in the psychology of injury and working with rehabilitation teams to support optimal team functioning and rehabilitation experiences and outcomes. Courtney is also interested in the psychosocial aspects of chronic physical disability, and the potential for strengths- and performance- based theories to inform improved quality of life within this population.
---
Student Delegates
Dane Anderson
University of Western States
daanderson@students.uws.edu
Dane is a first-year doctoral student in the Sport and Performance Psychology program at the University of Western States. Dane earned his Master of Science in Clinical Mental Health Counseling at Southern Oregon University and works as a Child and Family Therapist in Grants Pass, Oregon. Dane intends to become a Certified Mental Performance Consultant®, work with amputees, and help develop youth sport programs in rural communities. His research interests include adolescent athletic development and psychological impacts of injury in sport.
---
Jorge Ballesteros
Arizona State University
jlballes@asu.edu
Jorge Ballesteros was born and raised in the Los Angeles area. He is currently a second-year student pursuing his Ph.D. in Counseling Psychology at Arizona State University. Before attending ASU, Jorge earned his M.A. in Counseling and M.S. in Kinesiology with an emphasis in Sport & Exercise Psychology from Ball State University. Jorge is working with athletes at ASU as a mental skills coach/clinician. He has previous experience working with college-aged students, as he completed a master's level internship at Ball State University's Counseling Center. His interests are in athletic and student identity among racially diverse collegiate athletes, as well mental health seeking behaviors among athletes. He hopes to pursue a career as a sport psychologist on a college campus.

---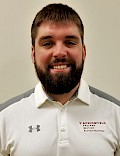 Eric Belt
Springfield College
ebelt@springfieldcollege.edu
Eric Belt is a first-year doctoral student in the Sport and Exercise Psychology Ph.D. program at Springfield College. Eric completed his B.S. in Psychology at Mount St. Mary's University. At the Mount, Eric competed on the track and field team where he fell in love with Sport Psychology. He completed his Master's in Exercise Science with a specialization in Sport and Exercise Psychology at Springfield College. Eric's research interests are how stakeholders view Mental Performance Coach effectiveness and the impact of music on performance.
---
Lindsay Garinger
Florida State University
lmg14g@my.fsu.edu
Lindsay Garinger is a third-year doctoral student in Sport and Performance Psychology at Florida State University, where she first completed her M.S. in Sport and Performance Psychology (2016). Lindsay was first exposed to sport psychology as a collegiate athlete and began researching and practicing during an internship with the Wichita State University softball team during her undergraduate training, where she earned her B.A. in Psychology (2013). Lindsay is highly involved with applied work in her practicum at Florida State University and the supervision component (where she is the TA) as she is working to achieve her CMPC®. Lindsay's research interests are in preventative burnout interventions for athletes, specialization, and the population of Junior College athletics. In the future, Lindsay is planning to pursue a career in athletics at the collegiate level in athletic administration (Athletic Director, Assistant AD, SWA, etc.).
---
Allison Grace
Springfield College
agrace@springfieldcollege.edu
Allison Grace is currently a first-year student in the doctoral program at Springfield College in Physical Education with a specialization in Sport and Exercise Psychology. Allison earned her master's degree in sport studies (sport psychology concentration) at San José State University and her bachelor's degree in psychology from Boston University. Prior to pursuing her graduate education, Allison was a competitive downhill skier. At Springfield College, Allison works as a research assistant in the department of Exercise Science and Sport Studies and as a Graduate Associate in the Office of Graduate Education, Grants, and Sponsored Research. Allison's current research interests include adverse experiences in sport, athletic identity and emotional regulation in (student) athletes, as well as qualitative research methods.
---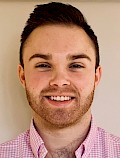 Thomas W. Gretton
Ball State University
thomasgretton@mac.com
Thomas is a third year dual master's student in Sport & Exercise Psychology and Clinical Mental Health Counseling. Prior to his time in the United States, Thomas received his B.A. in Sport, Exercise & Physical Activity from Durham University, England. Since moving to the U.S. in 2016, Thomas has obtained clinical experience working with NCAA DI student athletes and teams and is progressing towards the completion of his counseling internship at a correctional facility in Indiana. Thomas' passion is understanding and working with high performance and high risk populations, which fuelled his current thesis research on the cognitive component of elite high jumpers' pre-performance routines. Thomas is determined to help further the field of sport psychology, and after a number of different experiences with AASP to date, he is grateful for the opportunity to represent the organization in the formal role of student-delegate.
---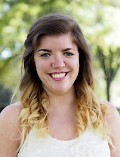 Katherine Hirsch
University of Windsor
hirschk@uwindsor.ca
Katie is completing her second year in a Sport and Exercise Psychology master's program at the University of Windsor in Windsor, Ontario, Canada. Prior to starting her master's program, Katie earned a bachelor's degree in Sociology and Psychology at Furman University. Katie's research interests include the role of athlete leaders, interactional fairness in sport, and team sport group dynamics such as cohesion, satisfaction, and identity. Her current research is looking at the impact of implementing athlete leadership training programs and assessing the role of athlete leader fairness tendencies. After completing her education, Katie hopes to one day become a sport psychology professor and continue research sport psychology topics while also serving in a sport psychology consultant role on the side.
---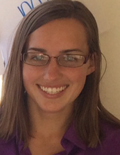 Carra Johnson
West Virginia University
cgjohnson@alumni.usc.edu
Carra Johnson is a third-year doctoral student in Sport, Exercise, and Performance Psychology. She attended the University of Southern California, where she earned a bachelor's degree in Human Performance and competed on the women's rowing, rugby, and lacrosse teams. Johnson then earned an MA in Physical Education from Prairie View A&M University in Texas, where she worked as a strength and conditioning graduate assistant. Most recently, Johnson earned an MS in Sport and Exercise Psychology from California State University, Long Beach while working as a substitute teacher in Los Angeles and Long Beach. Carra is interested in research that addresses athlete aggression to determine causes and possible solutions for the issue of violence in sports. She is currently a graduate teaching assistant and teaches classes within the Sport and Exercise Psychology program.
---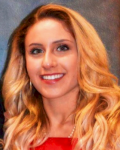 Amanda Karas
University of Kansas
Karasamanda@gmail.com
Amanda is in her undergraduate studies at the University of Kansas with a major in Community Health, focused on research and Sport Psychology; projected to graduate in May 2019. Amanda is currently working on an undergraduate thesis with funding support by the Kansas Research Center. With a dedicated background in fencing, swim, and bodybuilding, she had an immediate attraction to a career where she can assist within the integration of mental skills in athletics. Amanda's primary interests are disordered eating and body dis-satisfaction within sport. Upon graduation, Amanda hopes to continue her education by attending graduate school in the fall upon acceptance to a Sport and Exercise Psychology program. However, her long-term goal is to be in a tenure track faculty position at a university where she can teach, conduct research, mentor graduate students, and participate in applied work.
---
Emma Kraus
Smith College, Massachusetts
emmadkraus@gmail.com
Emma Kraus is a fourth-year undergraduate student in the American Studies program. Their focus within the major is psychology of sport with a particular interest in how student athletes' mental health influences and is influenced by collegiate athletics. Emma works within the Exercise & Sport Studies Department at Smith College conducting research with faculty on athlete mental health and diversity. After Emma obtains their bachelor's degree this upcoming May 2019, they intend to seek out sport psychology and mental health counseling programs for next fall. Emma is located in metro Boston and interned at Boston University this past summer under the Institute for Athletic Coach Education (I-ACE). Emma enjoyed working as a strength and conditioning coach and motivator for inner city youth through the Get Ready: Life Fitness Program at BU. Emma plans to obtain their Ph.D. in counseling and work in a collegiate athletic department as a mental health counselor and mental skills coach for student-athletes/coaches.
---

Brooke Lamphere
University of Denver
brooke.lamphere@du.edu
Brooke is a fourth year Ph.D. student in Counseling Psychology who works as a Sport Psychology Consultant for the U.S. Paralympic Committee and as a doctoral student trainee at Denver Integrative Assessment. Prior to starting her Ph.D., Brooke completed her Master of Arts in Sport and Performance Psychology in 2013, and her Bachelor of Arts with a double major in Sociology and Psychology in 2010, both at the University of Denver. Brooke played Division I soccer for the Denver Pioneers, where she first worked with a sport psychologist, sparking her interest in the field. Brooke's research interests include cultural sport psychology, and psychosocial factors of well-being, body image, and issues of identity in Paralympic athletes, para sport, and populations with chronic or acute illness or disability. She has clinical training in psychological and neuropsychological assessment, performance enhancement, eating disorder treatment, and integrated healthcare.

---
Meghan Olt
Boston University
Oltmeghan@gmail.com
Meghan is attending Boston University to pursue a Master's Degree in Mental Health counseling with a concentration in Sport Psychology. Meghan has a background in psychology; she received her bachelor of arts in psychology from Connecticut College where she was a varsity coxswain on the women's rowing team. During her undergraduate career, Meghan pursued her interest in sport psychology by conducting a study examining sports anxiety, confidence, and goal orientation in intercollegiate athletes. Additionally, Meghan serves as a ZGiRLS mentor working with young female athletes to develop confidence and mental skills that can be applied beyond sports. She is also a consistent blog writer for the Seattle based organization and enjoys sharing her passion for sports and the life lessons that are taught through sports with young girls, coaches, and parents. Growing up, Meghan was a competitive figure skater and is interested in research surrounding the power that youth coaches have on young athletes and their self-concept. She hopes to continue on with her education by pursuing a Ph.D. in Counseling Psychology with a concentration in Sport Psychology. In her spare time she is found taking a barre or spin class, skating, skiing in the winter, or spending time with friends and family in Iowa, where she is from!

---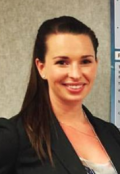 Tess Palamateer
University of North Texas
TessPalmateer@my.unt.edu
Tess Palmateer is a third year doctoral student in counseling psychology with an emphasis in sport psychology at the University of North Texas. Tess works as a sport psychology consultant with the UNT track & field and cross country teams while also serving as the research assistant for the Center for Sport Psychology and Performance Excellence. Tess received her MS in Sport Psychology at the University of Toronto following the completion of her BA in Psychology from Brock University, where she also competed on the varsity volleyball team. Tess' past research focused on interpersonal emotion regulation but her current interest has shifted to mental health of collegiate athletes.
---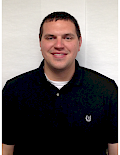 Shawn Saylors
Springfield College
sasaylors@gmail.com
Shawn is a doctoral student in the Counseling Psychology program at Springfield College. Prior to his doctoral studies, he earned a BA in Psychology at Clemson University, followed by a Master's Degree in Sport and Performance Psychology at the University of Denver. He has worked with a variety of clients ranging from gymnastics to volleyball to mixed martial arts focusing on enhancing mental strength. He worked with the military at Comprehensive Soldier and Family Fitness as a Master Resilience Trainer-Performance Expert (MRT-PE) with a variety of populations including Sniper School and Basic Combat Training. His clinical interests include identity development, resiliency, positive psychology, and performance enhancement. Shawn is a Certified Mental Performance Consultant® (CMPC).

---
Travis Scheadler
University of Kentucky
tscheadler@uky.edu
Travis is a Masters student at University of Kentucky and a teaching assistant and academic coach for the Department of Transformative Learning at UK and an Affiliated Scholar with the Center for Sport, Peace, and Society based at University of Tennessee. He competed in track & field during his undergraduate career and previously interned at the National Sports Performance Institute in Tampa, Florida.
---
Farhan Shaikh
West Virginia University
fss0002@mix.wvu.edu
Farhan is an international undergraduate student from India. He is currently enrolled in the Sport and Exercise Psychology program at West Virginia University. Along with his college life, he is a licensed soccer coach and works for a youth soccer club in Morgantown, WV. His experiences also include being a student ambassador for the College of Physical Activity and Sport Sciences as well as a Resident Assistant at University Housing Life. His interests include soccer, adventure, and cultural and musical fests. After graduation, Farhan plans on attending grad school in the U.K. for a master's degree in Sport Psychology. However, his long-term goal is to become a Certified Mental Performance Consultant® (CMPC) and provide services to professional soccer clubs in the world.
---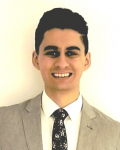 Maji Shaikh
University of Ottawa
maji.shaikh@uottawa.ca
Maji is a second-year doctoral student at the University of Ottawa in the Human Kinetics program. His prior experience in designing and delivering physical activity programming for disadvantaged youth, paired with his master's studies on the impact of physical-activity based youth leadership programs, has led him to adopt his current specialization on the implementation of trauma-informed sport programming for building resilience in at-risk youth. Maji's other research interests include knowledge translation practices in sport-based positive youth development, program evaluation, and coach learning.
---
Keyana Spivey
LIU-Brooklyn
kspivey22@gmail.com
Keyana is completing her second year in the Exercise Science Master's program with a concentration in Sport Psychology at Long Island University- Brooklyn. Keyana received her Bachelor of Science from SUNY Cortland in Coaching and Sport Science. She was awarded the AASP Student Diversity Travel Grant in 2017. Keyana utilizes her mental health performance skills to serve athletes in the Brooklyn area in addition to non-profit organizations. Keyana's long term aspirations are to motivate and counsel athletes one cupcake at a time.
---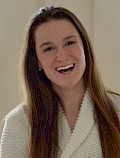 Kelsey Tischler
Grove City College
tischlerKC1@gcc.edu
Kelsey is an undergraduate student majoring in Psychology with a minor in Exercise Science and Biblical Studies, expecting to graduate in May of 2020. Kelsey is a kicker on the football team and has also served as an RA and a student assistant in the Career Services Office. She has interned with a sport psychology organization, Mind of a Champion. Kelsey aspires to work with athletes and help them perform their best! Kelsey is a member of the Psi Chi Psychology Honorary and the ODK Honorary. Upon graduation, Kelsey hopes to continue her education by obtaining a Ph.D. is Sport Psychology.
---
Kim Tolentino
Long Beach State University
kimberlyann.tolentino@student.csulb.edu
Kim is a first-year Sport and Exercise Psychology master's student who graduated from the University of California Santa Cruz with a bachelor's in Psychology in 2012. Before returning to school, Kim worked for an education focused non-profit organization called City Year, providing holistic support and mentorship to at-risk inner-city youth in Los Angeles. Her experience working in this field for six years built her interest in sport psychology and researching the development of mental toughness in athletes and the coach-athlete relationship.
Kim was born and raised in Southern California and played competitive volleyball for eight years. She enjoys going to concerts, music festivals, and watching sporting events in her free time. After completing her master's degree, she plans to pursue her Ph.D in Clinical Psychology with an emphasis in Sport and Exercise Psychology.
---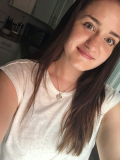 MacKenzie Verhelst
McGill University
mackenzie.verhelst@gmail.com
MacKenzie is a third-year undergraduate student with a major in Psychology and a double minor in Behavioral Science and the Social Study of Medicine at McGill University– Montreal, Canada. Apart from academics, MacKenzie's passion for sports psychology also stems from her involvement in athletics, including competitive figure skating, being a member of the McGill boxing team, and striving to maintain her physical health in the gym. MacKenzie is a member of two McGill laboratories: Raz Lab, with a primary focus on hypnosis and suggestibility, as well as Lydon Lab, which focuses on social psychology. Her research interests include a variety of physical, neurological, and psychological issues revolving around athletic performance. More specifically, MacKenzie is interested in the psychology and neurology involved in pain experience, and how that can affect one's physical performance in sports. MacKenzie is also very interested in special needs athletes, specifically those that are mentally disabled; focusing on how their disability works to alter their athletic experience.
---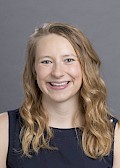 Carly Wahl
University of Wisconsin-Milwaukee
cwahl@uwm.edu
Carly is a second-year doctoral student in Health Sciences with an emphasis in Sport Psychology. She earned a Master's degree in Kinesiology, emphasis in sport and exercise psychology, from Georgia Southern University in 2017. She graduated with a Bachelor's degree in Kinesiology, emphasis in strength and conditioning, and a minor in psychology from the University of Wisconsin-Oshkosh in 2015. While completing an internship with the University of Notre Dame athletic department, Carly was further exposed to sport psychology, which solidified her desire to pursue a career in the field. Her research interests include the psychological aspects of rest and recovery, as well as integrated approaches to facilitating performance and decreasing injury risk among athletes, teams, and sport organizations.
---
Nate Wolch
Western Washington University
wolchn@wwu.edu
Nate is a first year master's student in sport and exercise psychology at Western Washington University where he previously received a bachelor's degree in psychology. Nate's interests in sport psychology include performance under pressure, career transitions, and recovery. He played and coached competitive tennis for several years, and now spends his free time boxing competitively and surfing and playing basketball recreationally. Nate plans to pursue a doctorate degree in counseling psychology or sport and performance psychology upon completing his master's program.