*The 2020 application period has closed as of April 1, 2020.
>> Click here to access the 2020 AASP Foundation Gualberto Cremades International Research Grant application

Please read the full instructions below and the note about the new application procedure at the bottom of the page before beginning to fill out your application.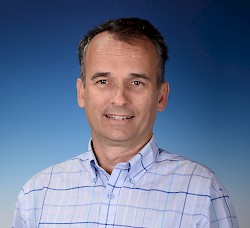 A. Purpose

Funded the AASP Foundation, the Gualberto Cremades International Research Grant recognizes an international student as principal investigator, residing within or outside the US, for a research project focusing on sport and exercise psychology from an international perspective, with particular emphasis on collaborative efforts from a cross-cultural perspective and/or approaching the field from a non-Eurocentric, non-US perspective.
A total of up to $1,000 may be awarded for either a single proposal or multiple proposals subject to review by the AASP Foundation Grant Committee. Additionally, should a recipient be selected to present their work at an AASP Annual Conference within the 2 years following the grant, the Principal Investigator's registration fee will be waived.
B. Eligibility
Any AASP international student member is eligible for consideration. Preference will be given to student work that emphasizes a critical and/or cross-cultural perspective or lens.
Awardees are eligible for only one award per 3-year period.
Applicants may not apply for an AASP Foundation grant and an AASP grant (Research, Community Outreach) for the same project at the same time.

C. Application Procedure
Submissions must be made by student members who will serve as Principal Investigators. However, other students and/or professionals may be Co-Investigators or additional applicants.
The grant application should be submitted through the Google Form.
Proposals must include the following components:
Researcher/Practitioner information
Proposal (the equivalent of one page or less – must use 12-point font and 1-inch margins, single spacing is acceptable) – include title but do not include name(s)/affilitation(s) of submitters
Budget and budget justification
Submission checklist
Applications are due by April 1. The grant application should be submitted via Google Forms.
Failure to include all components listed above, or proposals that do not conform to length specifications, will not be reviewed.
D. Budget
Awards will be paid to your department or organization/company, if one exists, and can cover costs such as equipment, hourly assistance, materials, and supplies.
Budgets cannot include indirect costs, salaries for the researcher(s)/practitioner(s), or travel to present the results.
Grants are awarded as soon as the review process is completed each quarter.
Proposals which are not approved will be returned to the researcher(s)/practitioner(s) with feedback and may be resubmitted the following year if desired.
Failure to complete the project may require reimbursement.

E. Obligations
A final report on the project (maximum of one page in length) is required once the project has been completed, to be sent to the AASP Foundation Grant Committee Chairperson at AASPFSeedgrant@appliedsportpsych.org
Awardees will be expected to submit an abstract of the completed work for consideration at an AASP Annual Conference within a 2-year time period from the year they received the grant.
Any publication(s) resulting from the grant should acknowledge the funding from AASP.
Other information:
This grant application is to be submitted via Google Form. We recommend having all of your responses prepared prior to beginning the application in a locally saved Word document, and then copying the information in when you are ready to submit. Follow through the form and complete all required items as well as any other relevant or necessary information. You will not be able to save an incomplete application and return to it; however, in the event that you don't know the answer to a question, you may enter some text as a placeholder, and then you will have the opportunity to make any edits after initially submitting the complete application. Please note that all applications will be considered final at the time of the deadline. Contact emily@hollandparlette.com if you have questions.