Stephany Coakley, Diversity & Inclusion Division Head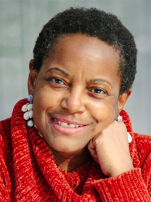 Dr. Stephany C. Coakley is the Senior Associate Athletic Director for Mental Health, Wellness and Performance at Temple University, and the department's Diversity, Equity and Inclusion designee. In this role, she is responsible for ensuring that student-athletes, from 19 teams, have access to mental wellness services that they need. In addition to Dr. Coakley's clinical responsibilities, she also provides resilience training, and mental strength training, and thrives when helping elite performers effectively manage the mental and emotional aspects of performing at the Division I level.
Prior to her current role, she worked as a Master Resilience Trainer Performance Expert with the United States Army. She was stationed at Walter Reed National Military Medical Center and Ft. Belvoir in the Washington D.C. Metro area.
An experienced and certified mental performance consultant (CMPC), she is also the founder/director of Maximum Mental Training Associates (MMTA) LLC, a sport performance consulting business. Dr. Coakley has worked with the Superbowl Champion Philadelphia Eagles (2015 – 2017) as the clinician and Rookie Success Program facilitator; as Group Doctor, for the NBA Pre-Draft Combine and as a NBA G-League Team Awareness Facilitator (2015 – 2017). She currently consults with athletes at all levels.
Dr. Coakley earned both her bachelor's degree in Psychology and master's degree in Counseling Psychology from Temple University. She received her Ph.D. in Sport and Exercise Science with a concentration in Sport Psychology from University of North Carolina, Greensboro.