Meet the Professionals
Friday, October 28
Meet the Professionals Lunch
12:30 pm - 1:30 pm
Available only to those attending in person.
This event is for students only. You must sign up for the lunch when you register for the meeting. Registrants are assigned to professionals on a first-come, first-served basis.
Student Member: $25
Student Non-Member: $30

This year's professionals are:
Alex Auerbach, PhD, MBA, CMPC, Toronto Raptors
Dr. Alex Auerbach is the Director of Wellness and Development for the Toronto Raptors. He joined the Toronto Raptors after serving as the Director of Clinical and Sport Psychology for the University of Arizona. Dr. Auerbach has worked with NCAA Division-I schools in the Pac-12, ACC, Big 12, and Conference USA. Dr. Auerbach earned his doctoral degree in counseling psychology with a specialization in sport and performance psychology from the University of North Texas. He received a Master's in Business Administration from Salve Regina University and a Bachelor in Business Administration from the University of Arizona. Dr. Auerbach is a member of the American Psychological Association's Division 47 (Exercise and Sport Psychology) and Division 17 (Counseling Psychology), as well as the Association of Applied Sport Psychology. Dr. Auerbach is a Certified Mental Performance Consultant, a Licensed Psychologist, and a member of the United States Olympic Committee Sport Psychology Registry.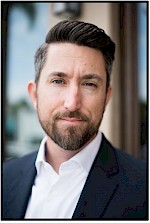 Eric Bean, PhD, CMPC, HigherEchelon
Dr. Eric Bean is a high-performance executive coach, leadership consultant, and keynote speaker. Through both one-on-one and group trainings, Eric has worked with Army Special Forces, Navy SEALs, surgeons, business professionals, and athletes on the psychology of high performance, leadership, culture, and team dynamics. While working with the Army, Eric led a small team to create and implement the first mental training curriculum for surgeons and emergency physicians at Madigan Army Medical Center. Dr. Bean partners with organizations in both private and public sectors to design, develop, and implement customized solutions for enhancing leadership, aligning strategy and culture, and generating powerful team performance. Dr. Bean has taught a graduate level Leadership Theory and Application course at Boston College, has coached Fortune 100 leaders, and is the host of the podcast Coaching Through Stories: Lessons in Leadership and High Performance. Dr. Bean is a Certified Mental Performance Consultant, an Associate Certified Coach through ICF, and serves as the Public Relations and Outreach Chair on the Executive Board within the Association for Applied Sport Psychology. Eric received a Bachelor of Arts in Psychology from the University of Southern California, a Master of Science in Sport Psychology from Cal State Fullerton, and a Ph.D. from Michigan State University in Sport and Exercise Psychology. Dr. Bean has gained insights from both elite performers and junior athletes on what it takes to be their best and is a published, peer-reviewed author.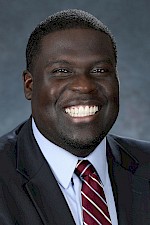 Aaron Goodson, PhD, LPC, CMPC, Duke University
Dr. Aaron Goodson is the Assistant Director of Behavioral Health at Duke University.
Prior to this position, he worked as an assistant professor in the Department of Psychological Sciences at Winston-Salem State University (WSSU) where his research focused on collegiate student-athlete psychosocial development, performance enhancement and mental health. Additionally, Dr. Goodson's research focused on issues of diversity in sport, exercise, and performance psychology. He left WSSU in July 2019 to begin his journey in Mississippi State University (MSU) Athletics as the Assistant Director of Counseling and Sport Psychology (CSP) embedded in the Department of Sports Medicine and Performance. During the 2021-2022 academic year, he served as the Director of CSP at MSU. Dr. Goodson earned his Bachelor of Arts degree in Sociology from Davidson College, and competed as a student-athlete during his first two years. He completed his graduate education at West Virginia University (WVU) where he earned a Master of Arts degree in Clinical Mental Health Counseling, a graduate certificate in University Teaching, and a Doctor of Philosophy degree in Sport, Exercise, and Performance Psychology. He maintains the credentials of National Certified Counselor (NCC), Licensed Professional Counselor (LPC), and Certified Mental Performance Consultant® (CMPC).
Dan Gould, PhD, CMPC, Michigan State University
Daniel Gould is the inaugural Gwen Norrell Professor in Youth Sport and Student-Athlete Well-Being at Michigan State University. He is also a professor in the Department of Kinesiology and director of the celebrated Institute for the Study of Youth Sports. Gould is a specialist in sport psychology and is renowned for his work in youth sports, with additional research and expertise in mental training for athletic competition and coaching psychology. Specifically, his research covers the stress-athletic performance relationship, the psychological foundations of coaching, the psychology of athletic talent development, youth leadership, and positive youth development through sport. He is best known for conducting applied research and implementing outreach projects that maximize the benefits of youth sport participation. He has over 200 scholarly publications and has been invited to speak on sport psychology topics in 35 countries. He has served as editor or part of the editorial board of journals in psychology- and kinesiology-related fields, and has both been a consultant to and received grants from numerous organizations, including the U.S. Olympic Committee and the United States Tennis Association. In addition, he is the co-author of a leading textbook Foundations of Sport and Exercise Psychology(Human Kinetics), currently in its seventh edition.
Brandonn Harris, PhD, CMPC, Georgia Southern University
Dr. Brandonn Harris is currently the Program Director and Professor of Sport and Exercise Psychology at Georgia Southern University where he also serves as the Graduate Program Director for the Department of Health Sciences and Kinesiology. He is a Certified Mental Performance Consultant (CMPC), a National Certified Counselor (NCC), a Licensed Associate Professional Counselor in Georgia, and is also listed on the United States Olympic and Paralympic Committee (USOPC) Sport Psychology Registry. At Georgia Southern he teaches undergraduate and graduate courses in the areas of ethical issues in sport psychology, psychological aspects of peak performance, sport and exercise psychology interventions, team dynamics in sport, and supervises graduate students' practica and internships in sport and exercise psychology. He continues to consult and serve numerous professional and collegiate athletes and teams, youth athletes, parents, and coaches on a variety of sport psychology-related topics. As a researcher, he has conducted and published several book chapters, peer-reviewed publications, and delivered numerous national and international presentations in the areas of professional practice and ethical issues in sport psychology, youth sport, and coach and athlete burnout. Dr. Harris obtained his bachelor's degree in exercise science with a sport psychology specialization from Truman State University in Kirksville, Missouri. He holds two master's degrees with one in sport and exercise psychology and the other in counseling, both from West Virginia University. His PhD in sport and exercise psychology was also completed at West Virginia University.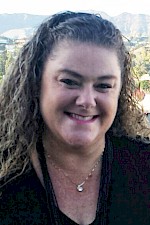 Traci Statler, PhD, CMPC, Philadelphia Phillies
Dr. Traci Statler is a Mental Performance Coordinator in the areas of Rehabilitation and Scouting for the Philadelphia Phillies and their affiliate teams. She was formerly an Associate Professor of Applied Sport and Performance Psychology at California State University, Fullerton and the Associate Director of Graduate Studies for that university. She received her undergraduate degrees from the University of North Carolina, Chapel Hill and her Master's degree in Kinesiology from Fullerton. Her Ph.D. is in Exercise and Sport Sciences from the University of Utah, with a focus in applied sport psychology. While in the academic setting, she taught graduate and undergraduate classes in many elements of the sport sciences, including psychology, sociology, law, history, philosophy and coaching theory. Dr. Statler is also a Past-President of the Association of Applied Sport Psychology (AASP) and served as a member of their Executive Board as well as Fellow for the organization. As an applied practitioner, prior to taking the position in Major League Baseball, Dr. Statler worked as a Certified Mental Performance Consultant (CMPC) for the USA Women's National Volleyball Team and USA Track & Field Team, served as the Chair of the Sport Psychology services provision group for USA Track and Field, and edited a book on applied sport psychology for elite level track and field athletes and coaches. In addition to consulting with MLB, USAV and USATF, Dr. Statler is the founder of X-Factor Performance Coaching providing performance enhancement consultation and mental skills coaching for a variety of professional and collegiate athletic teams and individual performers throughout the nation.