Stephen Gonzalez, Scientific Program Division Head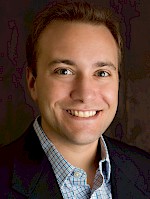 Dr. Stephen Gonzalez is the Assistant Athletics Director for Leadership and Performance at Dartmouth College in the Dartmouth Peak Performance (DP2) Program and a mental performance consultant to teams and individual clients. Prior to Dartmouth, Dr. Gonzalez was an Assistant Professor of Sport Psychology at The College at Brockport, State University of New York, a consultant to Brockport Athletics and Rochester Institute of Technology Men's Hockey, and Lead Master Resilience Trainer, Performance Expert for the U.S. Army's Ready and Resilient Directorate at Fort Stewart, Georgia. Dr. Gonzalez first joined AASP as a student in 2007 and since served on the Executive Board as the Student Representative, as the chairperson of the AASP Community Outreach Committee, as a member of the Research Grant Committee, and he is a regular presenter at AASP conferences.

Dr. Gonzalez currently researches psychological resilience and motivation in sport, and is on the Editorial Board for Journal of Clinical Sport Psychology and Quest. Dr. Gonzalez received his Bachelor of Science in Psychology from the University of Pittsburgh, his Master of Science in Kinesiology with a specialization in Sport Psychology from Georgia Southern University, and his Ph.D. in Exercise and Sport Science with a specialization in Psycho-Social Aspects of Sport from the University of Utah.