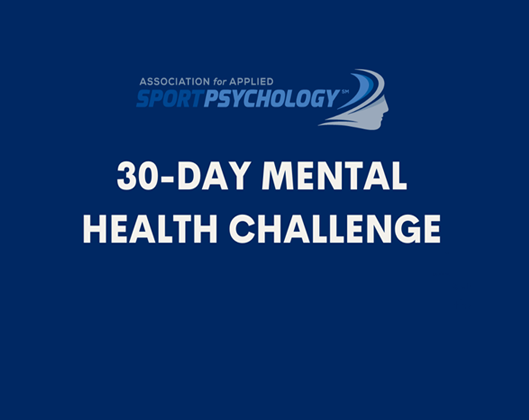 By the Association for Applied Sport Psychology
Published
To celebrate Mental Health Awareness Month this May, AASP invites you to take part in a monthlong series of daily tasks to bring mental health and self-care to the forefront of your mind.
Read More
By Jim Davis
Published
A growth mindset guides our response to challenges and ability to self-reflect in the face of setbacks. There is a difference between a challenge being difficult and impossible. Increased self-awareness and adopting a growth mindset can help athletes and performers reach their peak potential and regulate their emotions and thoughts.
Read More