Webinar
Consulting with Law Enforcement Populations: Practical Considerations for Applied Practitioners
Webinar Archive
If you already purchased this webinar, you can access the archive.
Otherwise, you can register for access to the archive.
Keep your confirmation email(s) as CEU documentation for AASP webinars and virtual conferences.
Description
Session length is 90 minutes.
Speakers
Lisa Grossman, PhD, SMR Performance
John Heil, DA, Psychological Health Roanoke
Moderator
Rob Owens, EdD, University of Western States
Overview
Unlike traditional athletic populations, law enforcement officers face life or death situations as part of the job which sometimes require making split-second decisions in "shoot or don't shoot" scenarios. The use of deadly force has a profound impact on the community, the law enforcement agency, and the law enforcement officer (LEO). The adverse psychological impact of critical incidents such as these is well recognized within the literature and has given rise to wellness and performance interventions specifically designed for tactical professions. In addition, LEOs must cope with occupational and personal stressors throughout the course of their career that greatly impacts job performance, mental and physical health, and emotional well-being (Le Scanff & Taurus, 2002). An expressed mission of the Association for Applied Sport Psychology (AASP, 2020) is to enhance the performance of tactical populations, including law enforcement. Given its distinct focus on performance under pressure, AASP is uniquely positioned to contribute to tactical professions including law enforcement.
The purpose of this webinar is to provide a contextual understanding of the nature of law enforcement during the (racial) pandemic (Hoffman, Essien, & Norton, 2020); highlight the situational and stress-related demands of the profession (Andersen et al., 2015; Heil, 1998; Port, 2020); provide specific research on high fidelity simulation training as an effective intervention for enhancing decision-making under pressure (Heil, 2020; Oudejans, 2008); and identify best practices when consulting with law enforcement populations.

Topics Covered
Biofeedback to Enhance Job Performance and Regulate Stress on Command
Critical Incident Stress Management (CISM) including Psychological First Aid
High Fidelity Simulation Training (in Shoot / Don't Shoot Decision Making Scenarios) and Implicit Bias
Stress Management, Wellness, and Mental Health in Law Enforcement Populations
Learning Objectives
Provide attendees practical considerations when consulting with law enforcement populations
Provide attendees insight into how to enter the field of law enforcement and apply performance psychology techniques/principles into training
Increase awareness of the psychological, mental, and physical impact of the job on LEOs and review best practices when providing interventions to this population
Introduce participants to High Fidelity Simulation Training
CE Credit
This program has been approved for 1.50 hours of CE to partially meet the continuing education recertification requirement for Certified Mental Performance Consultants® (CMPC).
Program Format
You can attend an AASP webinar from your home or office. All you need is an internet connection. You can see the presentation slides on your computer or mobile device, and listen to the audio through your device, or call in with a phone. Registrants will be provided with login information the day prior to the session. The webinar will also be archived for those who wish to watch it at a later date.
Lisa E. Grossman, PhD, ATC, BCB, President and Founder of SMR Performance Consulting, is an expert in peak performance training and mental skills development with extensive experience working with military and law enforcement agencies, healthcare providers, combat and wounded veterans, corporations and employees, and professional athletes. Her areas of focus are stress management, mental health, resiliency, fatigue and burnout, and general health and wellness. In addition to providing training and consulting services through SMR, Dr. Grossman is a Peak Performance Team Lead for HRS Consulting, serves as an instructor for the Florida Department of Law Enforcement, and is an adjunct faculty member at the St. Johns River State College's Criminal Justice Academy. As an academy instructor, she teaches FDLE advanced courses to law enforcement officers from around the state and oversees the Officer Health and Wellness curriculum development and instructor certification. She has served as the Peak Performance Center Director at Wounded Warrior Project's TRACK Program where she provided mental skills training to wounded veterans transitioning into civilian life while combating PTSD, TBI, and other injuries sustained. Over the years, she has offered her knowledge and expertise in biofeedback training to develop educational and training protocols for the US Army's Center for Enhanced Performance as well as for a biofeedback company where she served as the Clinical Program Manager. Additionally, Dr. Grossman is a member of the Integrative Care team at Wolfson Children's Hospital which focuses on Complementary and Alternative Medicine used to better serve patients and their families. Lisa Grossman was awarded a Doctoral Degree in Educational Psychology from Florida State University where she specialized in Performance Psychology, and is Board Certified in Biofeedback by the Biofeedback Certification International Alliance. In addition, Dr. Grossman has completed a number of advanced training programs including Critical Incident Stress Management through ICISF, Mental Health First-Aid, and ASIST (Applied Suicide Intervention Skills Training).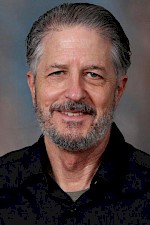 John Heil, DA, is a sport and clinical psychologist with Psychological Health Roanoke. He has worked as a psychology consultant in law enforcement and public safety for over 25 years, providing employment, special duty assignment, and fitness for duty evaluations. He has served as a Crisis Intervention Training (CIT) instructor, and is involved in ongoing Critical Incident Stress Management (CISM). Dr. Heil is on the staff of the Roanoke Police Academy, providing tactical instruction, and is a lecturer at Virginia Tech Carilion School of Medicine on mass casualty response. Dr. Heil is an APA Fellow in Police & Public Safety and Sport Psychology. He is past President of the Society for Sport, Exercise & Performance Psychology.
Rob Elliott Owens, EdD, is an active member of the Association for Applied Sport Psychology (AASP). He is the former chair of the AASP's Diversity Committee (2017-2020), is one of the founders of AASP's Advocacy Committee, and co-facilitates AASP's Diversity in Sport and Culture course with Dr. Tanya Prewitt-White. Dr. Owens sits on AASP's Program Recognition and Review Committee (PRRC) and is a member of the editorial board for Case Studies in Sport and Exercise Psychology (CSSEP). In addition, he facilitates community dialogues on race and ethnicity utilizing the Sustained Dialogue Institute's conflict resolution model. His research and professional interests include anti-oppressive (organizational) consulting practices; re-conceptualizing sexual misconduct in sport; and utilizing multicultural wellness and trauma-informed coaching practices as an adjunct to applied sport and performance psychology (SPP) consulting. He is the faculty advisor of a university martial arts club and is currently working on projects related to cultural competence when consulting with first responder populations.
Registration
Students – $25.00
Members – $35.00
Non-members – $50.00
Register to access the archive
---