Webinar
Ethical Considerations for Applied Work with Teams and Groups
11:30 am - 12:45 pm EST
4:30 pm - 5:45 pm UTC
Speakers
Michael D. Zito, Ph.D., CMPC
Angel Brutus, PsyD, LPCC, ACS, BC-TMH, CMPC
Overview
Ethical Considerations for Applied Work with Teams and Groups: Integrating ethics code revisions into practice and negotiating disclosures and confidentiality
The presenters will provide practical ways that practitioners can integrate updated ethical guidelines in navigating applied work within team and group environments. How to ethically represent oneself, considerations for ethically navigating disclosures and confidentiality, and application of the new Sua Sponte clause will be discussed. Attendees will also be encouraged to intentionally utilize AASP Ethics Committee consultation as an avenue to address likely emergence of ethical concerns. A dedicated time for questions will be offered.

Learning Objectives
Participants will:
Increase their awareness of methods to integrate new Ethics Code changes in their applied work with teams and groups
Recognize the need to consult laws in state, country, province, or jurisdiction where they practice to properly represent oneself
Enhance their clarity and competence in the ability to navigate threats to disclosure and confidentiality when working with teams and groups
Demonstrate understanding of the Sua Sponte Clause and how to engage in this alternate pathway to ethical guidance
Learn how to initiate a consultation with the AASP Ethics Committee
References
Andersen, M. B., Van Raalte, J. L., & Brewer, B. W. (2001). Sport psychology service delivery: Staying ethical while keeping loose. Professional Psychology: Research and Practice, 32(1), 12.
Etzel, E., Harris, B., & Zito, M. (October, 2016). How to ethically and accurately portray your credentials. Association for Applied Sport Psychology Newsletter.
Feddersen, N. B. (2023). Introducing empowered consent to deal with the current challenges in applied sport psychology. Journal of Clinical Sport Psychology, 1(aop), 1-14.
Feddersen, N. B., Champ, F., Sæther, S. A., & Littlewood, M. (2022). Confidentiality and surveillance challenges for psychologists working in men's football academies in England. Journal of Applied Sport Psychology, 1-21.
Fransen, K., McEwan, D., & Sarkar, M. (2020). The impact of identity leadership on team functioning and well-being in team sport: Is psychological safety the missing link?. Psychology of Sport and Exercise, 51, 101763.
Herzog, T., & Zito, M. D. (2023) Ethics in sport and performance psychology: Realities of practice in a multi-disciplinary field. In D.A. Tod, K. Hodge and V. Krane (2nd ed.), Routledge Handbook of Applied Sport Psychology: A Comprehensive Guide for Students and Practitioners. (pp. 51-61). Routledge.
Morgan, P. B., Fletcher, D., & Sarkar, M. (2019). Developing team resilience: A season-long study of psychosocial enablers and strategies in a high-level sports team. Psychology of Sport and Exercise, 45, 101543.
Poczwardowski, A., Andersen, M. B., Van Raalte, J. L., Harwood, C., Si, G., Tshube, T., & Noce, F. (2023). ISSP position stand: Competent supervision in sport psychology. International Journal of Sport and Exercise Psychology, 1-20.
Sharp, L. A., Hodge, K., & Danish, S. (2021). "I wouldn't want to operate without it": The ethical challenges faced by experienced sport psychology consultant's and their engagement with supervision. Journal of Applied Sport Psychology, 33(3), 259-279.
Wachsmuth, S., Jowett, S., & Harwood, C. G. (2022). Third party interventions in coach-athlete conflict: Can sport psychology practitioners offer the necessary support?. Journal of Applied Sport Psychology, 34(1), 178-203.
Watson, J. C., Harris, B. S., & Baillie, P. (2020). Ethical issues impacting the profession of sport psychology. Handbook of sport psychology, 751-772.
CE Credit
This program has been approved for 1.25 CEUs in the area of Ethics to partially meet the continuing education recertification requirement for Certified Mental Performance Consultants® (CMPC).

Program Format
You can attend an AASP webinar from your home or office. All you need is an internet connection. You can see the presentation slides on your computer or mobile device, and listen to the audio through your device, or call in with a phone. Registrants will be provided with login information the day prior to the session. The webinar will also be archived for those who wish to watch it at a later date.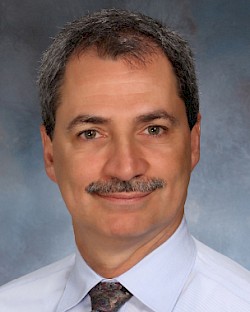 Michael D. Zito, Ph.D., CMPC is a Licensed Psychologist who practices Clinical and Sport Psychology. Dr. Zito provides Sport Psychology services to professional, Olympic, elite, collegiate, high school and youth athletes. He has 14 years of experience teaching Clinical and Sport Psychology classes at the College level. Dr. Zito has 8 years of collegiate team consultation and is presently a consulting Sport Psychologist and clinical supervisor for Rutgers University. He has mentored several aspiring CMPCs. Dr. Zito has earned AASP Fellow status and has 12 years of Ethics Committee experience and is currently on his second 3-year term as Chair of the AASP Ethics Committee. Under his leadership as Committee Chair, a Consultation vs Complaint process has been developed and the committee has just completed a 2-year process of updating the Ethics Code to be more comprehensive and have better clarity and greater accountability for AASP members. Dr. Zito has conducted 50+ ethics consultations with members.

In 2023, Dr. Zito co-authored 'Ethics in Sport and Performance Psychology: Realities of Practice in a Multi-Disciplinary Field' and 'Ethics' in the 13th edition of the AASP Directory of Graduate Programs in Applied Sport Psychology, and authored 'Family Systems Interventions in Sport' in the Routledge Handbook of Applied Sport Psychology. In 2018, he also co-authored 'Ethical Considerations in Sport Psychology Assessment' in Assessment in Sport Psychology Consulting. Dr. Zito was invited to speak at the 2019 European Congress of Sport and Exercise Psychology in Germany on the topic of Ethics In Applied Sport Psychology-International Perspectives. He contributed to the International Society of Sport Psychology's ethics code. Dr. Zito is a reviewer for the Journals of 'Clinical and Sport Psychology', 'Applied Sport Psychology' and 'Sport Psychology in Action.' Dr. Zito has appeared on Channel 9/Fox News and was featured in SELF magazine.
Angel Brutus, PsyD, LPCC, ACS, BC-TMH, CMPC is a member of the US Olympic and Paralympic Committee's Psychological Services Leadership Team as part of the department of sports medicine. She serves in this Lead role overseeing mental health initiatives within the Team USA Movement after serving as the inaugural Assistant Athletic Director of Counseling and Sport Psychology for Mississippi State University where she provided direct clinical and performance enhancement services, served as an administrator and developed programming to address MSU's sports culture. She also managed a private practice based in Atlanta, Georgia where she provided clinical and sport performance services to individuals, teams, and organizations. There she served as a medical advisory board member and training facilitator for the Eating Disorders Information Network (EDIN).

Her training includes Audiology and Speech-Language Pathology, Licensed Professional Counseling, Certified Rehabilitation Counseling and Sport-Performance Psychology. Angel is certified in Mental Health First Aid for adults. She is also a Certified Mental Performance Consultant and serves as an executive board member as the newly elected Professional Standards Head and former coordinator for the Association for Applied Sport Psychology's (AASP) Race & Ethnicity in Sport Special Interest Group (SIG) – member of additional SIGs (Women in Sport, Anger and Violence in Sport, Eating Disorders in Sport, Adaptive Sport & Physical Activity) and is a member of multiple committees within AASP in which she has co-chaired Nominations, Leadership, and Development and previously assisted with Professional Ethics and served as an IGNITE mentor.

She is also a member of a few additional professional organizations, to include the American Psychological Association (Secretary/Treasurer - Elect 2022; Program Chair 2020), International Society of Sport Psychiatry, EMDR International Association, American Counseling Association, Licensed Professional Counselors Association of Georgia and the California Association for Licensed Professional Clinical Counselors (Board Member 2022; Education and Membership Committee; Fellows Mentor).

In her spare time, she enjoys spending quality time with her three daughters and husband, engaging as a community volunteer with philanthropic organizations targeting under-resourced youth.

Registration
Students – $25.00
Members – $35.00
Non-members – $50.00
---