Webinar
Tools for Professionals in Sport During BLM & COVID
Webinar Archive
If you already purchased this webinar, you can access the archive.
Otherwise, you can register for access to the archive.
Keep your confirmation email(s) as CEU documentation for AASP webinars and virtual conferences.
Description
Session length is 1 hour and 15 minutes.
Speakers
Kensa Gunter, PsyD, CMPC, Gunter Psychological Services, LLC
John McCarthy, EdD, Boston University
Amanda Perkins-Ball, PhD, Rice University, Moderator
Overview
As the sporting world continues to take steps to recover from an unprecedented shutdown due to the coronavirus pandemic and to address ongoing concerns related to racial injustice and human rights, sport helping professionals are being called to offer support for different groups in a variety of ways. Facilitating and holding space for conversations on racial equality, healing, and growth that serve to both unpack racial bias and identify equitable ways forward is challenging. Engaging in these discussions while also supporting athletes as they navigate restrictions due to COVID guidelines adds another layer to be navigated. This webinar offers mental performance consultants, coaches, and sport administrators in-person and virtual tools to support athlete wellness and performance during these challenging times. This webinar will bring together professionals across the sport psychology spectrum to share best practices for supporting athletes in sport at the intersection of BLM and COVID.
Learning Objectives
Participants will be able to:
Describe and analyze the diverse challenges athletes face during this time and its impact on performance and mental health.
Identify strategies for supporting athlete mental health and performance, virtually, and in person.
Identify self-care strategies for sport psychology professionals as they support athletes and sport administrators during this challenging time.
CE Credit
This program has been approved for 1.25 hours of CE in the area of Diversity to partially meet the continuing education recertification requirement for Certified Mental Performance Consultants® (CMPC).
Program Format
You can attend an AASP webinar from your home or office. All you need is an internet connection. You can see the presentation slides on your computer or mobile device, and listen to the audio through your device, or call in with a phone. Registrants will be provided with login information the day prior to the session. The webinar will also be archived for those who wish to watch it at a later date.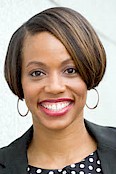 Kensa Gunter, PsyD, CMPC is a licensed psychologist and a Certified Mental Performance Consultant (CMPC) through the Association for Applied Sport Psychology (AASP). In her Atlanta based private practice, she provides mental health and mental performance services to athletes competing at high school, collegiate, & professional levels. She also provides consultation services and serves as the team clinician for various sport organizations. Prior to her current positions, Dr. Gunter worked in the world of college athletics serving as the primary sport psychology consultant for an NCAA D-I athletic program. Additionally, Dr. Gunter provides workshops and lectures at local and national conferences. Dr. Gunter is committed to elevating conversations about mental health and performance and she's an advocate for diversity and cultural inclusion. She is passionate about helping people move beyond the stigma associated with mental health, particularly those in high performance & African-American communities. Dr. Gunter is currently the AASP President-Elect and was recently named an AASP Fellow as a member of the 2020 induction class. She is a member of Division 47 of the American Psychological Association (APA): The Society for Sport, Exercise & Performance Psychology and served as the invited speaker for the Steven R. Heyman Memorial Keynote Lecture at the 2018 APA Convention. Dr. Gunter is listed on the United States Olympic & Paralympic Committee (USOPC) Sport Psychology Registry and is a member of the USOPC External Mental Health Taskforce.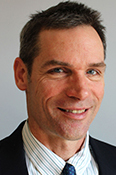 John McCarthy, EdD oversees the Coaching Specialization in the Applied Human Development graduate program. The course of study that he and his colleagues have designed prepares coaches to be leaders in their field. It also trains students to work in the field of coach education and research on coaching. His scholarly-engaged research interests focus on trauma-informed and culturally-sustainable coaching practices. He and the BU graduate students have run the Get Ready Life Fitness program at a local high school for the past 13 years which focuses on social and emotional learning through physical activity. The academic program aims for students to understand the coach's role in the holistic growth and development of young people through sport, and thus the societal importance of good coaching. In addition to his teaching, Dr. McCarthy is the Director of Boston University's Institute for Athletic Coach Education, an institute within Wheelock College of Education & Human Development. The Institute offers training and education for coaches in the community, particularly those involved in youth sport. Through the Institute he is involved with designing and delivering innovative coach training to coaches in youth development programs such as the Play it Smart, a nation-wide program run by the National Football Foundation and also Coach Across America a signature program of Up2Us. Dr. McCarthy has extensive practical experience gained from his fifteen years as a coach at the college and high school levels. He has done research on coaching; his doctoral dissertation is a study of how master football coaches develop team confidence. Dr. McCarthy has also been highly active in the field of coach education. He has been the regional coordinator for the NFL's Coaching Academy Program, and sits on several advisory boards for organizations that are aimed at developing youth through sport, including G-Row Boston, the Play Ball Foundation, and the Starfish Foundation.
Amanda Perkins-Ball, PhD is an Assistant Teaching Professor in the Department of Kinesiology at Rice University, where she teaches courses in Sport and Exercise Psychology and Psychological Aspects of Sport Injury. She completed her Ph.D. in Kinesiology with an emphasis in Exercise and Sport Psychology from Temple University, her M.S.Ed in Sport Studies at Southern Illinois University Carbondale and her B.S. in Health and Human Performance at the University of Louisville. Her professional and research interests include promoting physical activity among at-risk and underserved populations, exercise adherence, and culturally competence knowledge and skills in sport psychology pedagogy, research and practice. Dr. Perkins-Ball currently serves as Vice-Chair of the AASP Diversity Committee and Coordinator of the Exercise Psychology and Wellness Special Interest Group (SIG).
Registration
Cost: Free
Register to access the archive
---