Amber Shipherd, Member Services Division Head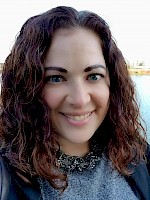 Amber M. Shipherd is an assistant professor and performance psychology program coordinator in the Department of Health and Kinesiology at Texas A&M University – Kingsville, USA. She has taught and developed undergraduate and graduate courses in sport psychology, exercise psychology, psychology of injury, sport sociology, coaching, ethics, educational psychology, online distance learning, and statistics for the past 10 years. Dr. Shipherd is also owner and lead Mental Performance Consultant at Next Level Mind Consulting, and provides mental training services to individual athletes, teams, and coaches in South Texas. Her research and publications focus on enhancing self-efficacy, sport injury prevention and rehabilitation, and effective practices for learning and instruction in sport and exercise psychology. She is co-editor with Dr. John Coumbe-Lilley of the text High Impact Teaching for Sport and Exercise Psychology Educators that can be found here.
Dr. Shipherd completed her Ph.D. in Educational Psychology with a focus in Sport and Exercise Psychology at Texas Tech University. She also holds a Master's degree in Educational Psychology/Sport Psychology from Florida State University and a Bachelor's degree from the University of California – Davis.
Dr. Shipherd is a Certified Mental Performance Consultant® (CMPC) through the Association for Applied Sport Psychology and has been one of the co-coordinators for AASP's Teaching Sport and Exercise Psychology Special Interest Group since 2015. She has served on or chaired several committees and has been a member of AASP's Ethics Committee since 2011. Dr. Shipherd is also listed on the United States Olympic and Paralympic Committee Sport Psychology Registry.