Webinar
Multicultural Mentorship: Define. Explore. Act.
Webinar Archive
If you already purchased this webinar, you can access the archive.
Otherwise, you can register for access to the archive.
Keep your confirmation email(s) as CEU documentation for AASP webinars and virtual conferences.
Description
Overview
The absence of multicultural awareness—that is, deliberate engagement with the various histories, lived experiences, beliefs, and other facets of diverse groups of people—stymies the sport psychology field in many ways, keeping it overwhelmingly white and, traditionally, disproportionately gendered male (Cooper et al., 2017). Within that awareness lies the understanding that interpersonal relationships, like mentorship, are also affected and impact the broader learning experience for individuals (Soheilian et al., 2014). Tibbetts and Parks Smith (2022) argue that historically the field of sport psychology centers "hegemonic viewpoints" and lacks "multiculturalism and awareness of intersectional oppression and marginalized identities" (p. 1). Among other things, Tibbetts and Parks Smith (2022) contend, "Practitioners who serve as mentors should also be able and willing to deliberately discuss racism, misogyny, societal barriers, cultural events, and other obstacles that exist in sports and academia" (p. 13). This webinar is designed to highlight this important discussion while educating and supporting mentors working with mentees who are in pursuit of mental performance certification and advanced practice.
Learning Objectives
Participants will be able to:
Define their foundational framework for multiculturalism, mentorship, and their intersectional relevance.
Explore relevant examples of how cultural considerations impact the mentor-mentee experience.
Establish a toolkit of models and strategies that they can infuse into their mentorship practice and relationship with mentees.
References
Cooper, J. N., Nwadike, A., & Macaulay, C. (2017). A critical race theory analysis of big-time college sports: Implications for culturally responsive and race-conscious sport leadership. Journal of Issues in Intercollegiate Athletics, 10, 204–233.
Soheilian, S. S., Inman, A. G., Klinger, R. S., Isenberg, D. S., & Kulp, L. E. (2014). Multicultural supervision: Supervisees' reflections on culturally competent supervision. Counseling Psychology Quarterly, 27(4), 379–392. https://doi.org/10.1080/09515070.2014.961408
Tibbetts, E., & Parks Smith, K. (2022). Beyond "a good fit": Examining effective mentorship for BIPOC practitioners in a predominantly white profession. Journal of Applied Sport Psychology. https://doi.org/10.1080/10413200.2022.2055221
CE Credit
This program has been approved for 1.25 hours of CE in the area of Mentorship/Supervision to partially meet the continuing education recertification requirement for Certified Mental Performance Consultants® (CMPC).
Program Format
You can attend an AASP webinar from your home or office. All you need is an internet connection. You can see the presentation slides on your computer or mobile device, and listen to the audio through your device, or call in with a phone. Registrants will be provided with login information the day prior to the session. The webinar will also be archived for those who wish to watch it at a later date.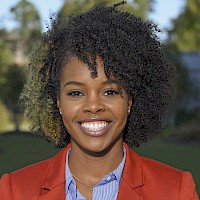 Dr. Nicole D. Charles-Linen is a clinical and sport psychologist in private practice working with professional sports and C-suite executives. Dr. Charles-Linen previously worked as the Behavioral Health Specialist for the Denver Broncos Football Club and prior to that, worked at Auburn University in the Athletics Department. Dr. Charles-Linen completed her postdoctoral fellowship in Chicago, Illinois at the Cook County Juvenile Temporary Detention Center (JTDC) providing mental health intervention and consultation to the facility's residents and staff. She completed her pre-doctoral internship at The Help Group—a group of non-public schools based in the greater Los Angeles area. Dr. Charles-Linen is a member of the American Psychological Association (APA), the Association for Women in Psychology (AWP), and the Association for Applied Sport Psychology (AASP). She has presented at local and national conferences on topics including teaching and applying feminist therapy, teaching in correctional facilities, diversity training, gender-specific programming for juvenile offenders, navigating sport with marginalized identities, and sport psychology interventions. Dr. Charles-Linen has also been featured in national and local media discussing mental health and ethnic and gender identity in sport. Dr. Charles-Linen is passionate about diversity issues especially as they relate to racial, ethnic, and gender identities and sexual orientation. She is the founder of Black Women in Mental Health (BWMH), an Auburn University graduate student organization that aims to increase and promote mental health awareness in the Black community. She is also a proud member of Alpha Kappa Alpha Sorority, Incorporated.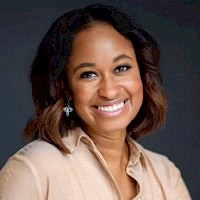 Dr. LaKeitha A. Poole opened her Baton Rouge-based private practice, Small Talk Counseling & Consulting, in August 2015. Dr. Poole earned a Bachelor of Science degree in Psychology from Florida State University in Tallahassee, FL. Upon graduating, she moved to Baton Rouge, LA where she learned the intricacies of working with diverse populations and gained invaluable experience working with young adults on transitional life issues. Inspired by her experience, LaKeitha pursued a career in counseling while attending Louisiana State University where she earned a Master of Arts degree in Clinical Mental Health. During her graduate studies, she interned at LSU Mental Health Services in the university's Student Health Center and worked as a Program Coordinator and Assistant Director in the LSU Office of Multicultural Affairs, focusing on a variety of clinical issues with clients, including life transitions, career development, interpersonal relationships, sexual trauma, substance use & addiction, grief & loss, and identity development & personal growth. She completed her Doctor of Philosophy degree in Counselor Education & Supervision at Regent University in Virginia Beach, VA with her advanced clinical training including practicums and internships at the HIV/AIDS Alliance for Region Two, Inc. (HAART) and the LSU Olinde Career Center. She also currently serves as Assistant Athletic Director of Sport Psychology and Counseling for the LSU athletic department and as an adjunct instructor and an affiliate in the College of Human Sciences & Education and the department of African & African American Studies, respectively. Dr. Poole' s clinical and consultative specialties include cognitive and behavioral modifications, identity development, mental & sport performance, and organizational & environmental wellness. As a Licensed Professional Counselor - Supervisor (LPC-S) and Board Certified Telemental Health (BC-TMH) provider, she has served individuals, corporate & professional organizations, universities, and athletic sports teams across the world, including Brown University, the NCAA, Women Leaders in College Sports, as well as professional leagues and clubs, including the NFL, Team USA and, most recently, the 2022 World Champion Golden State Warriors. Dr. Poole's theoretical and philosophical practice is built upon professionalism, authenticity, and personalized care.
Registration
Students – $25.00
Members – $35.00
Non-members – $50.00
Register to access the archive
---