Webinar
Virtual Conference: Strategies for Cultivating Inclusion and Building Equity in Sport
Webinar Archive
If you already purchased this webinar, you can access the archive.
Otherwise, you can register for access to the archive.
Keep your confirmation email(s) as CEU documentation for AASP webinars and virtual conferences.
Description
Session length is three hours.
Registration
AASP Members - $75
Students - $49
Non-Members - $99
Overview
Mental performance professionals are well-positioned to assist coaches and administrators in holding space, raising awareness and advancing inclusion, belonging, and equity within athletic settings. The purpose of this virtual conference is to provide tangible tools to stakeholders to create and implement inclusive practices within sport organizations. Attendees will learn methods for navigating conversations around social justice, addressing representation, recruitment, approaches that cultivate inclusion and belonging, and strategies for self-care while supporting organizational growth.
Speakers
Jackie Wilson, Director of Diversity & Inclusion, Brooklyn Nets
Nicky Affleck, Strategic Growth Consultant
Leeja Carter, PhD, AASP D&I Division Head, Executive Director, Coalition Equity, LIU
Amanda Perkins-Ball, PhD, Chair, Diversity Committee & Professor, Rice University, Moderator
Learning Objectives
Define diversity, equity, inclusion, and belonging and describe the various methods to cultivating each in sport settings
Apply scientific theory to inclusion-based practice in sport and professional settings
Discuss methods for engaging and continuing conversations around social justice and inclusion in sport
Discuss the importance of intersectionality, its applications in sport and multiculturally ethical and inclusive practice
Identify and discuss diverse youth-centered approaches that support positive youth participation, identity development and belonging
Identify and analyze ways mental performance professionals, coaches, and athletes can take leadership roles to facilitate positive, inclusive growth within sports settings
Identify self-care strategies to support DEI sport leaders
Jackie Wilson, Director of Diversity & Inclusion, Brooklyn Nets
Join Jackie Wilson, Executive Director of Diversity & Inclusion at BSE Global for a discussion about diversity and inclusion in the professional sports world. He will cover topics such as what is a diverse environment, creating an inclusive and welcoming company culture, and navigating the social justice climate that is prevalent in today's sports landscape.
Nicky Affleck, Strategic Growth Consultant
Nicky Affleck is a strategic growth consultant and advisor assisting household names in the United Kingdom and globally in making sport an inclusive and welcoming environment for all, particularly youth. Nicky will discuss the key ingredients and approaches for establishing inclusive youth sport and methods for working with sport organizations, community partners and administrators in the interest of youth development.
Leeja Carter, PhD, LIU & Executive Director, Coalition for Food & Health Equity
Join Leeja Carter, PhD., current AASP Diversity & Inclusion Division Head and Executive Director of the Coalition for Food and Health Equity as she outlines strategies for establishing organizational programs that support inclusion and equity, best practices for assessing inclusive growth and sustaining change within sport and health settings.
CE Credit
This program has been approved for 3.0 hours of CE in the area of Diversity to partially meet the continuing education recertification requirement for Certified Mental Performance Consultants® (CMPC).
Program Format
You can attend an AASP webinar from your home or office. All you need is an internet connection. You can see the presentation slides on your computer or mobile device, and listen to the audio through your device, or call in with a phone. Registrants will be provided with login information the day prior to the session. The webinar will also be archived for those who wish to watch it at a later date.
About the Speakers
Nicky Affleck
Nicky is an award-winning leader with repeated success in driving strategic partnerships and delivering transformational change in the grassroots sport sector. She brings over 12 years of experience having led on high-profile change programmes in collaboration with brands, corporates and the public sector. Nicky's career started in education, youth sport and sport development and continued to gain momentum when she joined the London Youth Games Foundation in 2011. Between 2011 and 2019, Nicky played an integral part in the organization's success, delivering opportunities for 125 000 young people to take part in sport annually. During this time, Nicky rose from coordinating local delivery and participation plans to leading organisation-wide operational plans, and the nine-person team as a senior leader, and then most recently as the Interim Chief Executive. In 2018 Nicky set up her consultancy business specialising in strategic growth, supporting organisations managing and delivering grassroots sport programmes and projects. A mentionable achievement was Nicky's role in spearheading a high-profile change programme with Nike which included the launch of a refreshed brand and a new digital platform for the London Youth Games, as part of a wider City Strategy for the Nike London Brand Team Nicky has a strong academic background having achieved a business degree in Sports Management in Johannesburg, South Africa. As her career developed, she continued to learn, and has gained a Level 6 Professional Diploma in Marketing, specializing in Sports Marketing. In September 2019 Nicky was awarded for her outstanding leadership in the charity sector by Forward Ladies; an organisation recognizing diverse, inclusive, and forward-thinking female leaders.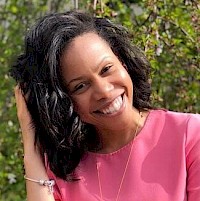 Leeja Carter, PhD
A Fulbright Scholar, feminist changemaker, and expert on inclusive and equity-focused practice in sport and health, Dr. Leeja Carter is the Executive Director at the Coalition for Food and Health Equity, Assistant Professor at Long Island University – Brooklyn and the Association for Applied Sport Psychology (AASP)'s Diversity and Inclusion Executive Board Division Head. Dr. Carter's work is at the intersection of health equity, psychology, and sociology assisting organizations, teams, and professionals advance social justice through evidence-based and multiculturally ethical practices steeped in advocacy, competence, respect and care. Among her many accomplishments, in 2018 she was awarded the Fulbright Specialist Scholar award and served as a Visiting Scholar at London South Bank University (LSBU). Dr. Carter has presented internationally as well as published peer-reviewed publications, book chapters, and popular articles on topics related to feminist sport psychology, social justice, feminist leadership, inclusion, and diversity. In 2019 she published, Feminist Applied Sport Psychology: From Theory to Practice, an edited text addressing intersectional feminist, womanist, and black feminist praxis in sport psychology and sport helping professions. Dr. Carter's work and expertise have been featured in podcasts and popular media such as Self Magazine, Livestrong, Bustle, Women's Health, Pride Magazine, and Psychology Today. Dr. Carter serves as an industry consultant to sport and health organizations providing strategic advice on best practices for diversity, inclusion, and equity. Dr. Carter received a Bachelor's and Master's degree in Psychology from Fairleigh Dickinson University, a Post-Master's Certification in Exercise Science from California University of Pennsylvania, and a Ph.D. in Kinesiology with a concentration in the Psychology of Human Movement from Temple University. Leeja is a proud dog mom who in her free time enjoys really good coffee, good conversations, family time, yoga, and naps.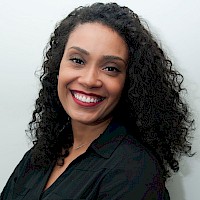 Amanda Perkins-Ball, PhD
Amanda Perkins-Ball, PhD is an Assistant Teaching Professor in the Department of Kinesiology at Rice University, where she teaches courses in Sport and Exercise Psychology and Psychological Aspects of Sport Injury. She completed her Ph.D. in Kinesiology with an emphasis in Exercise and Sport Psychology from Temple University, her M.S.Ed in Sport Studies at Southern Illinois University Carbondale and her B.S. in Health and Human Performance at the University of Louisville. Her professional and research interests include promoting physical activity among at-risk and underserved populations, exercise adherence, and culturally competence knowledge and skills in sport psychology pedagogy, research and practice. Dr. Perkins-Ball currently serves as Vice-Chair of the AASP Diversity Committee and Coordinator of the Exercise Psychology and Wellness Special Interest Group (SIG).
Jackie Wilson III
Jackie Wilson is Executive Director, Diversity and Includion for BSE Global, where he oversees BSE Global's Diversity and Inclusion strategies and initiatives, and helps to develop and execute the company's overall social justice vision. He works closely with BSE's Diversity Council and collaborates with departments across the company, as well as the Employee Resource Groups. Jackie joined BSE Global in 2020 with tremendous experience focused on the recruitment and growth of diverse talent, as well as establishing corporate and community programs related to Diversity and Inclusion. Jackie began his career as a litigation associate at Graham Curtin, and after a few years, his love of sports led him to become the General Counsel of All Pro Sports & Entertainment, Inc., a sports agency based in New York City, where he served as a certified player agent. At All Pro, he was charged with spearheading the social responsibility efforts of professional athletes, helping them identify areas of need in their communities and establishing charitable foundations that addressed those issues, while also overseeing the implementation of community programming. After more than five years at All Pro, Jackie followed his entrepreneurial dreams and his passion for fitness into the health and wellness space, first as the General Manager of a major fitness brand, and then as the founder and CEO of Nova Fitness Innovation. As a Black entrepreneur, Jackie not only focused on diversity and inclusion within his own company, but also participated in efforts to help other minority entrepreneurs break the barriers he and his professional athlete clients have faced. Jackie is a proud graduate of Duke University, where he earned a Bachelor of Arts in Public Policy with a minor degree in African American Studies, and holds a Juris Doctorate from the University of Notre Dame Law School.
Registration
Students – $49.00
Members – $75.00
Non-members – $99.00
Register to access the archive
---