Webinar
Virtual Conference: Mental Performance Consulting in the Business Domain
Webinar Archive
If you already purchased this webinar, you can access the archive.
Otherwise, you can register for access to the archive.
Keep your confirmation email(s) as CEU documentation for AASP webinars and virtual conferences.
Description
Session Length
Three hours
Overview
As mental performance job opportunities continue to expand, one performance domain in particular is seeking our services more than ever - business. With the US Surgeon General's release of the Framework for Workplace Mental Health and Well-Being this past year, mental performance consultants are well-positioned to provide services to meet the priorities and needs of workers and organizations. Our 2023 Virtual Conference will showcase the realities of working in this performance domain and highlight knowledge, skills, and abilities that make mental performance consultants effective in their roles with business clients and employers. Speakers will share their experiences within the business domain and how those differ from sport, conventional and non-conventional approaches to working in business, and strategies for gaining entry, creating success, and pursuing ongoing professional development when consulting in the business domain.
Presentations & Speakers
Seeing the Playing Field of Mental Performance Consulting in Corporate Spaces
Adam Naylor, EdD, CMPC, Deloitte
Let's begin by looking at the broad landscape of business, where psychological matters are perhaps more touted than ever. This presentation will utilize a systemic view, encouraging practitioners to both zoom in and zoom out as they engage within corporate settings. Considerations and reflections will be shared about how mental performance consultants may be well suited to serve, collaborate, and coordinate in these spaces across a wide range of stakeholders and champions, as well as where sport-focused perspectives may fall shy for success.
Consulting with the Business Performer
Niki Lau, M.Sc, Niki Lau Consulting & Valor Performance
What does mental performance consulting with individuals look like in the business domain? This presentation will offer a perspective of individual executive leadership consulting, including different ways to gain work in this area. We will also discuss specific examples of challenges business performers face and mental performance topics and skills that can be leveraged to help individuals in this area.
How to Structure Group Coaching to Drive Engagement
Arlene Lynn Bauer, EdD, CMPC, Flow Research Collective & BetterUp
Group coaching for business clients can occur by bringing together like-minded individuals from different careers or working with a connected business team. Both settings offer clients the opportunity to learn from each other, and if they do not work together, it is a valuable opportunity to network. This presentation will explore the use of a cohort-based model to combine training and coaching for groups of business clients.
Moving the Needle - Helping Organizations Become Healthier and High Performing
Alex Auerbach, PhD, MBA, CMPC, Toronto Raptors
How do you get an organization of 500, 1,000, or 30,000 people to change? This presentation will explore some processes mental performance consultants can use to make meaningful change in their role working with organizations. We'll also discuss key steps to take when scoping out the relationship to support effective consulting relationships.
Learning Objectives
Attendees will…
Learn about relevant factors associated with the business domain, including identification of key stakeholders and understanding the unique dynamics within corporate settings
Learn about what mental performance consulting looks like within the business domain
Identify ways to professionally develop knowledge, skills, and abilities as a mental performance consultant working in or desiring to work in the business domain
Increase ability to gain entry and buy-in with business clients
Gain insights into various approaches to successful one-on-one, group, and organizational consulting
References
Fletcher, D. (2011). Applying sport psychology in business: A narrative commentary and bibliography. Journal of Sport Psychology in Action, 1(3), 139-149. https://doi.org/10.1080/21520704.2010.546496
Hallett, M. G., & Hoffman, B. (2014). Performing under pressure: Cultivating the peak performance mindset for workplace excellence. Consulting Psychology Journal: Practice and Research, 66(3), 212-230. https://doi.org/10.1037/cpb0000009
Ievleva, L., & Terry, P. C. (2008). Applying sport psychology to business. International Coaching Psychology Review, 3(1), 8-18.
Molan, C., Kelly, S., Arnold, R., & Matthews, J. (2019). Performance management: A systematic review of processes in elite sport and other performance domains. Journal of Applied Sport Psychology, 31(1), 87-104. https://doi.org/10.1080/10413200.2018.1440659

Continuing Education Credit
This program has been approved for 3.0 hours of CE to partially meet the continuing education re-certification requirement for Certified Mental Performance Consultants® (CMPC).

Program Format
You can attend an AASP webinar from your home or office. All you need is an internet connection. You can see the presentation slides on your computer or mobile device, and listen to the audio through your device, or call in with a phone. Registrants will be provided with login information the day prior to the session. The webinar will also be archived for those who wish to watch it at a later date.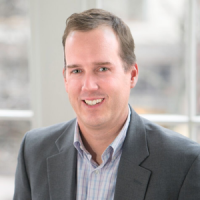 Dr. Adam Naylor leads the Performance Psychology division of Deloitte. Deloitte is one of the "big 4" management consulting firms, providing client services to many of the world's most admired brands including 90% of Fortune 500 companies. Prior to joining the firm full-time to lead design, development, and delivery of performance psychology resources, he started by serving as an external consultant to firm leaders in 2017. Dr. Naylor has spent a quarter century serving as a mental performance consultant to high performance leaders and competitors – as an expert in emotions and mindsets that allow people to thrive and connect well with teams. His clients have stood on Olympic podiums, hoisted the Stanley Cup, competed in tennis' Grand Slams, won NCAA championships, thrived in international soccer competitions, competed in the UFC octagon, pushed limits as Red Bull athletes, and more. He has also served many institutions of higher education in the northeastern United States. In particular, Dr. Naylor was part of the clinical faculty and leadership of the Boston University sport psychology program for almost two decades. He has published and presented widely on topics ranging from self-regulation under stress to the social-environmental factors that shape performance through the psycho-social development of leaders. He received his bachelor's degree from Trinity College (CT) and masters and doctoral degrees in counseling from Boston University.
Niki Lau is an executive leadership coach and consultant. She is the owner and principal consultant of Niki Lau Consulting and also works as an independent contractor with Valor Performance. She previously created and ran leadership development programs and provided individual coaching with the United States Army for three years, working with a wide range of populations. Niki has served a diverse portfolio of leaders in high-performing organizations, ranging from healthcare, technology, and sales to Fortune 500 companies and top hospital organizations in the United States. Niki earned a Master of Medical Science with a specialization in sport science, sport psychology from Lund University in Sweden as well as a Master of Science: Sport Science from the University of Leipzig in Germany. She earned a Bachelor of Science in Kinesiology from the University of Maryland, where she also played softball for the Terrapins.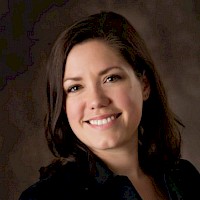 Dr. Arlene Bauer is a peak performance coach for the Flow Research Collective whose career includes extensive work in the public sector with top executives at companies like Visa, Google, and IBM, to the private sector, where she has directly consulted and trained leaders at NASA, the U.S. Air Force, and the U.S. Army. In addition to her consulting work, Arlene is an adjunct faculty member at Grand Canyon University and National University. She holds a B.S. in Exercise Science, an M.S. in Sport and Performance Psychology, and an Ed.D in Transformational Leadership. She lives in the Texas hill country with her husband, son, two cats, and dog, and loves the outdoors, breakfast tacos, writing children's books with her sister, and cooking (when someone else offers to do the dishes).
Dr. Alex Auerbach is the Director of Wellness and Development for the Toronto Raptors. He joined the Toronto Raptors after serving as the Director of Clinical and Sport Psychology for the University of Arizona. Dr. Auerbach has worked with NCAA Division-I schools in the Pac-12, ACC, Big 12, and Conference USA. Dr. Auerbach has also consulted with several businesses, ranging from Fortune 5 companies to venture-backed start ups. He is currently consulting with a large Canadian clothing brand and several VC-backed start ups. Dr. Auerbach earned his doctoral degree in counseling psychology with a specialization in sport and performance psychology from the University of North Texas. He received a Master's in Business Administration from Salve Regina University and a Bachelor in Business Administration from the University of Arizona. Dr. Auerbach is a member of the American Psychological Association's Division 47 (Exercise and Sport Psychology) and Division 17 (Counseling Psychology), as well as the Association for Applied Sport Psychology. Dr. Auerbach is a Certified Mental Performance Consultant, a Licensed Psychologist, and a member of the United States Olympic & Paralympic Committee Sport Psychology Registry.
Registration
Students – $49.00
Members – $75.00
Non-members – $99.00
Register to access the archive
---