AASP 2017 Annual Conference Recap
Traci Statler, PhD, CMPC, CSCS, California State University, Fullerton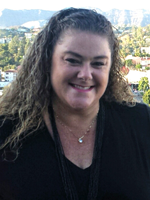 The Florida sun has officially set on AASP's 32nd Annual Conference in Orlando, but the lessons learned, growth initiated, and connections fostered will live on for years to come. Before providing a recap of the many wonderful sessions held, I would like to first extend my sincere thanks to both the Conference Planning Committee (CPC) and Executive Board, two groups of committed AASP members whom I have been honored to call friends over the last several years during my time as Scientific Program Division Head. Your boundless creativity, willingness to take on any challenge, unending patience, and tireless efforts on behalf of the organization are truly inspiring!
The size of our organization and the popularity of this conference have continued to grow over the years, making it bigger, better and more enriching than ever before. In addition to recognizing an impressive roster of award and grant winners (see the AASP website for a full description), certifying more than 60 new consultants and providing multiple opportunities for continuing education and special interest group interactions, this year saw the introduction of a new, interactive conference app, an expanded roster of vendors, an invigorating Graduate Program Fair, and one of the best bowling-themed closing receptions of all time (ok… it was our only bowling-themed closing reception, but it was still fantastic!).
With regards to conference session content, close to 500 abstracts across 16 different thematic areas were submitted for program consideration, with an overall acceptance rate of 70%. The CPC additionally worked to generate a number of invited presentations including a "Safe Sport" education session by Shellie Pfohl, the Distinguished International Scholar Award presentation by Paul Wylleman, several "5 in 5" panels (including one on working with tactical populations), two professional development workshops for students, and two Q&A informational sessions on the new certification, among others. These sessions, in addition to the 222 poster presentations, Keynotes, Coleman Griffith Lecture, and Performance Excellence Award Plenary sessions, made the 2017 Annual Conference one for the ages!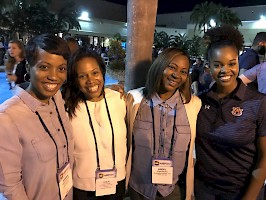 This year's keynotes kicked off with research and practice in positive psychology, motivation and goal setting with the opening session by Dr. Gabriele Oettingen, NYU Professor of Psychology and author of "Rethinking Positive Thinking: Inside the New Science of Motivation" (2014). Speaking on self-regulation through mental contrasting, and sharing her "WOOP" model of behavioral change (Wish/Outcome/Obstacle/Plan), Dr. Oettingen challenged AASP members to re-conceptualize lifestyle change and performance planning in and outside of sport.
Next, David Epstein, writer and reporter for ProPublica and Sports Illustrated, and author of the New York Times best-seller "The Sports Gene", shared a masterful presentation on the evolving nature of sport, addressing the impacts of globalization and shifting competitive philosophies on athlete selection, training and performance outcomes. Highlighting the importance of both physical and cognitive excellence for sport, and the incremental differences from good to great, and great to exceptional, he reinforced many of the grounding philosophies that guide our field's scientific research and practice.
Annika Sorenstam, AASP's 2017 Performance Excellence Award winner, and arguably the greatest female golfer of our generation, enthralled the audience with her insights on the mental game at the highest level, sharing stories from multiple stages of her career. Amongst other things, she specifically spoke to the sport psychology premise of appropriate focus sharing the reminder that "the most important shot is the shot you are hitting now," and how performers need to recognize when to think and when to act, saying, "there is a decided difference between your 'play box' and your 'think box' – if you are thinking in your play box, you are not going to play very well. If you are playing in your think box, you are not going to think very clearly…I see a lot of people think in the play box and play in the think box – and that never works." She additionally related stories of her quest for the perfect 18-hole round of golf – her "Vision 54" – explaining how her mental approach to the game made her one of the greatest of all time.
In an effort to address issues of life after sport, AASP invited several retired professional players from the NBA and WNBA to share their experiences. Moderated by AASP member and Chicago-area sport psychologist Wendi Borlabi, pro player, coach and team executive Johnny Davis and player and coach Kelly Schumacher spoke about their transitions out of the player role and into the subsequent stages of their careers. Davis shared his proactive philosophy that pro players need to plan their exit strategy on the day they sign a contract, reiterating that "…even if you last a long time [in professional sport], you're going to have a short career."
In one of the most impactful sessions of the conference, Sean McCann, Senior Sport Psychologist for the U.S. Olympic Committee presented the Coleman Griffith Lecture to a packed house of attendees. The purpose of the Coleman Griffith Lecture is to talk about the past, link it to the present and give a vision for the future. McCann humorously shared comparisons between the history of Coleman Griffith, P.K. Wrigley and the Chicago Cubs during Griffith's voyage during the very early days of sport psychology, and today's culture and environment – from interdisciplinary sport science service delivery and sport analytics, to management conflicts on an organizational level, gaining credibility, working with coaches, and managing the desire to want to prove yourself. Dr. McCann challenged us to learn from Coleman Griffith with regards to understanding key players and team dynamics before "jumping in". He reminded us that sport psychology consulting is not about providing information – it's about changing behaviors, stating that education isn't consulting unless it is impacting behavior change. He reminded us to never ignore the coach and always be sensitive to the cultural dynamics of whose role you are stepping into when invited into a team. Looking to the future, Dr. McCann addressed the shifting spheres of influence within our organization, from academically housed, research focused orientations to professional practice, consultation-focused perspectives. He reminded us that, "It's not Science vs. Practice" – that science can (and should) serve practice and make practice better, just as practice makes science more relevant. Lastly, he challenged the members of AASP to think about what could be possible for "Colleen Griffith – a 10-year old aspiring sport psychology professional" and how we might be able to clarify educational training, provide better professional support, and improve AASP's consumer "product" in efforts to more effectively provide her with a better future.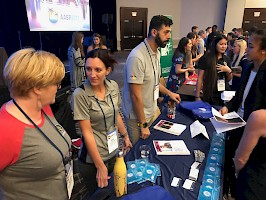 As we transition out of 2017 and into the New Year, I know the messages and memories of AASP 2017 in Orlando will stay with me long into the months ahead. For all who were able to attend, thank you for your passion and commitment – you truly made this conference one of the best ever. For those who were unable to join this year, we fervently hope to see you next year in Toronto!